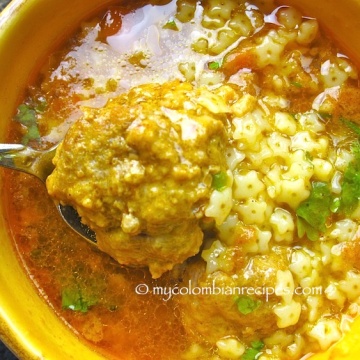 Sopa de Estrellitas con Albóndigas (Pasta and Meatballs Soup)
Ingredients
For the meatballs:
½

pound

of ground pork

½

pound

of ground beef

1

beaten egg

1

cup

of aliños sauce

Salt

½

warm water

½

cup

masarepa or precooked cornmeal
For the soup:
1

cup

of aliños sauce

2

carrots, peeled and diced

8

cups

water or more if needed

½

teaspoon

of cumin

½

pound

star-shaped, cooked until al dente and drained

Salt and ground pepper, to taste
Instructions
In a large bowl, combine the beef, pork, egg, aliuños, salt, cornmeal and water. Knead with your hands until well mixed.

Shape the mixture into 12 small meatballs, set them on a plate.

In a large pot over medium heat, place the aliuños, carrots, water cumin. Bring to boil and reduce heat to simmer.

Add the meatballs to the broth, one at a time. Cover and let cook for 40 to 45 minutes over medium-low heat.

Add the cooked pasta and season with salt and pepper. Sprinkle fresh cilantro and serve immediately.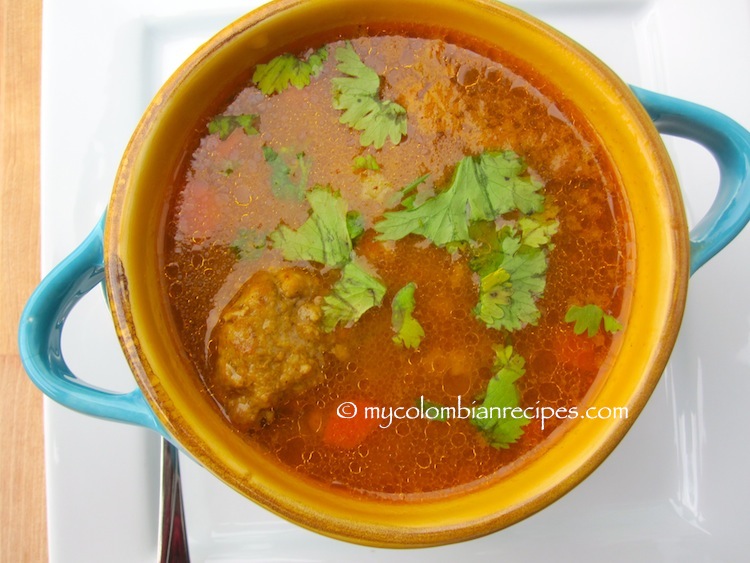 I was craving a good hot soup last week and this star-shaped Pasta and Meatballs Soup was just what I needed to warm up on a cold fall day. This soup is rich, soothing, flavorful, and very easy to make.
Growing up in Colombia, a bowl of soup was served in my house with lunch or dinner every day. My mom's Sopa de Estrellitas con Albóndigas was one of my favorites. The flavors of this soup remind me of my childhood home in Colombia and make me feel warm and cozy.
Buen provecho!