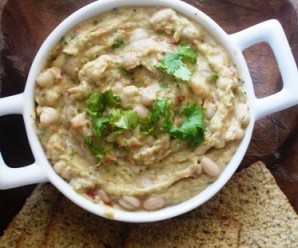 White Bean Dip
Ingredients
1

can

15 oz cannellini beans, drained and rinsed

2

garlic cloves

1

tablespoon

lime juice

¼

cup

olive oil

2

tablespoons

fresh cilantro

chopped

¼

cup

chopped red bell pepper

1

scallion

chopped

½

teaspoon

salt

¼

teaspoon

black pepper

¼

teaspoon

dried oregano

¼

teaspoon

ground cumin

½

teaspoon

paprika

Crushed red pepper to your taste
Instructions
Take 2 tablespoons of the cannellini beans and set aside for later use.

Place all the ingredients in the food processor and mix until well combined and smooth.

Transfer the dip to a serving dish and top with the beans you set aside and fresh cilantro.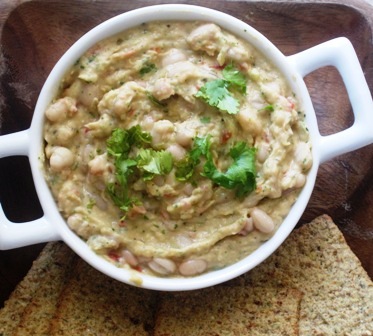 Well, here I am trying to write in English. Not a problem for a lot people, but a little difficult for me. Some days I think I should give up and just write in Spanish, but that means giving up my dream of teaching the world about my culture.
My friend Gillian would tell me all the time that I should write a blog about Colombia, and I always said "yes, maybe one day", but I never did. Until one day when my husband came to me, after starting his own blog, and said, "let's buy your domain now, come and sit down with me". And so I began. Now I can only thank them for pushing me to do it because I'm having a lot of fun. I love everything about it, the cooking, taking pictures and making new friends.
This is a simple and delicious bean dip. Enjoy!