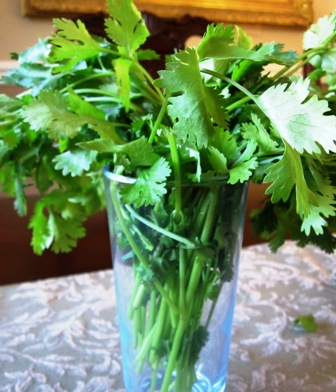 I adore cilantro and a Colombian kitchen isn't complete without this delicious herb. Cilantro has a distinct flavor that can make this a love it or hate it herb. Colombia is not alone in its love of cilantro and use in most kitchens around the country. Other countries such as India, China, Mexico and many other Latin America countries also cook regularly with cilantro.
Cilantro is also known as a Coriander or Chinese parsley. Here are some recipes from my archives using this delicious and aromatic herb.
Salmon with Cilantro-Garlic Oil
Spinach Salad with Cilantro-Lime Vinaigrette
Like this recipe? Please say thanks by sharing it...