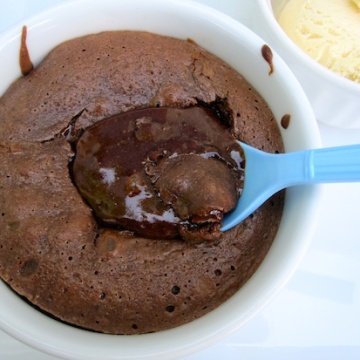 Chocolate Molten Cakes
Ingredients
½

cup

butter plus more for greasing the pans

5

oz

semi-sweet chocolate

1 ½

cups

sugar

3

egg yolks

3

eggs

½

cup

all purpose flour
Instructions
Preheat the oven to 450 F.

utter small ramekins or muffin pans. In a medium saucepan, combine the butter and the chocolate over medium heat.Heat, stirring occasionally to combine, until the chocolate and butter are melted.

In a medium bowl, whisk together the yolks and eggs, then add the sugar. Add the chocolate mixture and whisk until well combined.

hen whisk in the all purpose flour. Divide the butter among the ramekins.

Place the ramekins on a baking sheet and bake for about 5 to 7 minutes. The outside of the cake will be ready, but the inside should be very soft.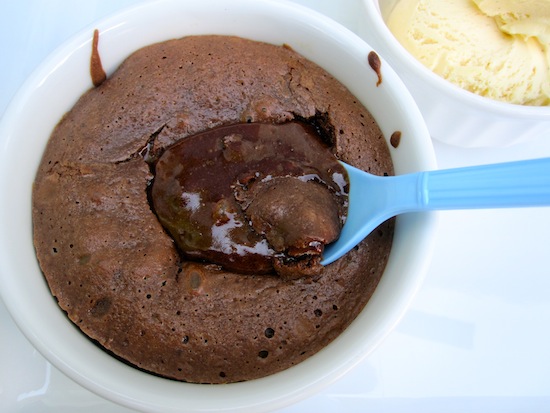 My husband has always been the one with a passion for chocolate desserts. Me? I am not a chocolate lover, I prefer fruit desserts.
For the longest time chocolate cake was never really on my list of favorites. If choosing between a banana cake and a chocolate cake, I would not hesitate for a second...I'll take the banana. But after eating these Chocolate Molten Cakes with vanilla ice cream, I have changed my tune. This simple, rich and delicious chocolate cake has become one of my favorite desserts.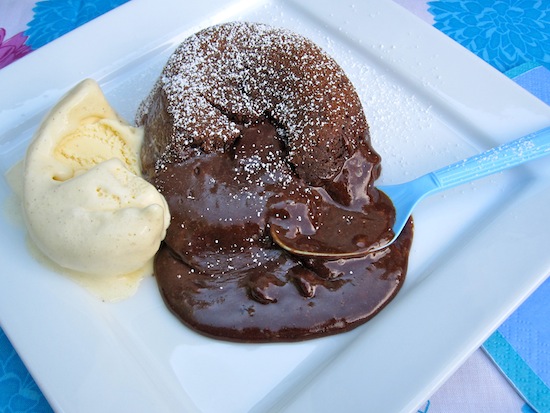 Buen provecho!