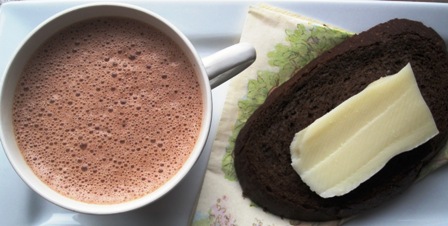 Chocolate Santafereño is popular all around Colombia, especially in Bogotá, the countries capital. Hot chocolate is a staple in almost every Colombian home. In my family, as good "paisas", we drink this hot chocolate at breakfast with arepa and cheese and sometimes as a "merienda", an evening snack with Colombian pastries or bread and cheese. If you would like to make Chocolate Santafereño as we do in Colombia, you'll need two old-fashioned Colombian kitchen gadgets, which you can get at my store.
A "chocolatera" and a "bolinillo" (or molinillo). Have fun!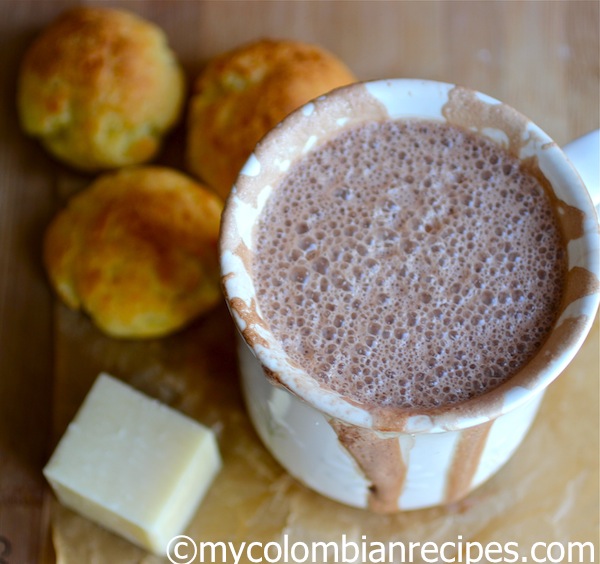 Ingredients
(4 servings)
4 ½ cups whole milk
2 ½ tablespoons sugar or to your taste
¼ teaspoon ground cinnamon
5 ounces sweet chocolate, chopped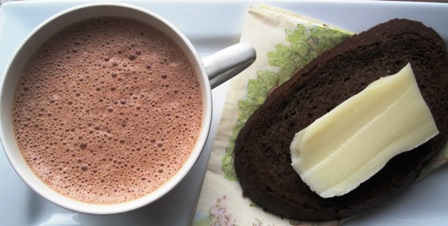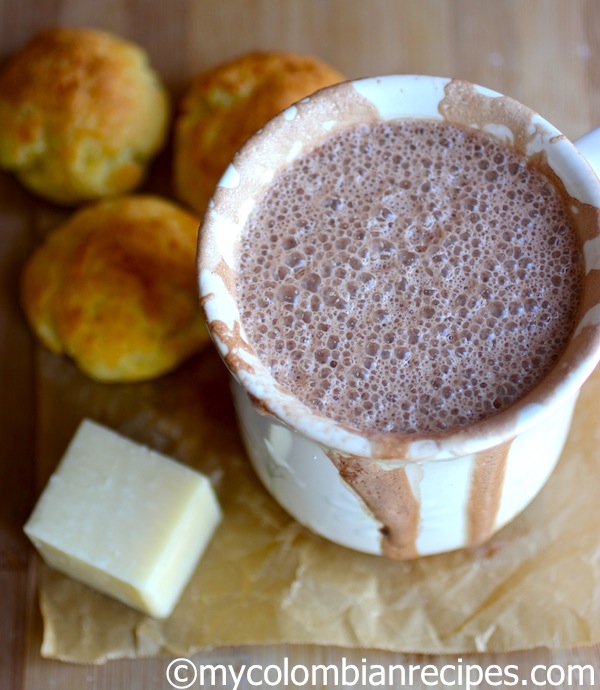 Directions
Heat the milk in a saucepan on medium heat to just below the simmering point, add the chocolate. When the chocolate is melted, add the sugar and cinnamon.
Whisk vigorously or transfer to a blender. Reheat gently and serve immediately.
This was printed from MyColombianRecipes.com