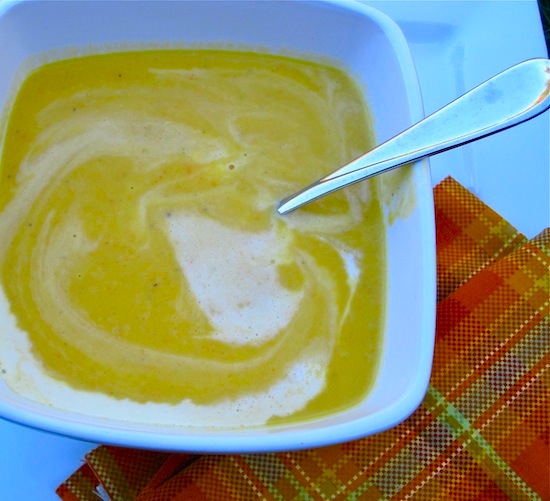 Today I want to start by saying thank you to all of you for your wonderful comments on my post "My Life Lately" 🙂 You are amazing guys!
If you've been visiting my blog for a while now, you'll have noticed that I like to make and eat soups. Today I want to share with you a Pumpkin Soup (Crema de Ahuyama o Calabaza) that is popular in Colombia and I made last week.
The smell of pumpkin simmering with carrots, cinnamon, honey, garlic and onions gave a wonderful fall feeling to the entire house. This creamy, colorful soup is very easy to make and even better the next day. It would make a delicious first course for dinner on a chilly fall evening.
Have a nice day everyone!
Ingredients
(4 – 6 servings)
1 pumpkin, about 3 to 4 pounds, peeled and diced
2 tablespoons butter
1 large carrot, peeled and diced
2 garlic cloves
1/2 cup chopped onions
1 scallion, chopped
1/2 teaspoon ground cumin
1/4 teaspoon cinnamon
2 tablespoons honey
Salt and pepper
5 cups vegetable or chicken broth
1/2 cup milk
1/4 cup heavy cream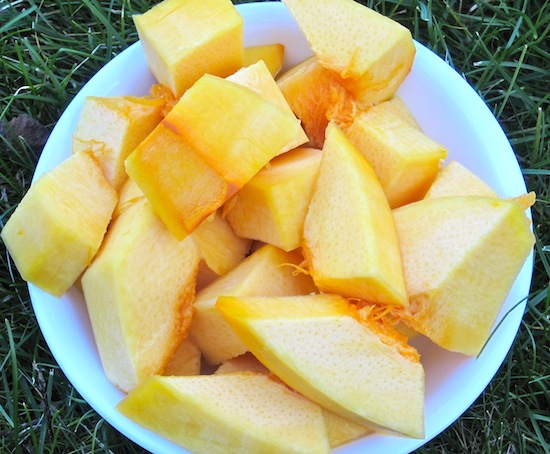 Directions
In a large pot over medium heat, warm the butter. Add the carrots, onions, garlic, scallions. Cook, stirring occasionally, until the vegetables begin to soften, about 7 minutes.
Add the cumin, cinnamon and cook, stirring frequently, for 1 minute. Add the pumpkin, honey, salt, pepper and broth, cover the pot and bring to a boil. Reduce the heat to medium-low and simmer for 25 minutes. Using an immersion blender, puree the soup until smooth.
Add the milk and heavy cream and cook for 5 minutes more. Ladle the soup into bowls and drizzle with cream. Serve warm.
This was printed from MyColombianRecipes.com