Mondongo is a popular dish in Latin America, every country has its own variation of this dish. This is my grandmother's Colombian version of Sopa de Mondongo recipe. She used to add chorizo to hers, but you can omit it if you don't like the flavor.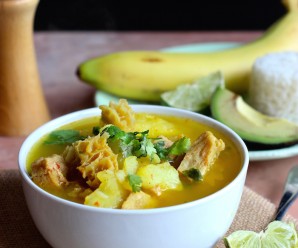 Mondongo Colombiano (Pork, Tripe and Chorizo Soup)
Ingredients
1

pound

beef tripe

mondongo, cut into small pieces

Juice of 1 lime

¼

teaspoon

baking soda

1 ½

pounds

pork meat

cut into small pieces

3

Colombian chorizos

sliced (optional)

1

tomato

chopped

2

scallions

chopped

¼

cup

white onion

chopped

4

small potatoes

diced

1

pound

yuca

diced

Salt and pepper

½

teaspoon

ground cumin

¼

teaspoon

achiote

⅓

cup

fresh cilantro

1

garlic clove

chopped

water
Instructions
Wash the tripe with warm water and rub with lime juice. In a large pot combine the tripe, baking soda, and enough water to cover the tripe by 2 inches.

Bring to a boil, reduce to a simmer and cook until the tripe is very tender, about 1 ½ to 2 hours or 45 minutes if using a pressure cooker. Drain the tripe and discard the water.

In a large pot, place the cooked tripe, pork meat, chorizos, tomato, scallions, onion, garlic, cumin and achiote. Add enough water to cover.

Bring to a boil, and then reduce the heat to low and simmer slowly. For about 45 minutes. Add the yuca, cilantro and potatoes. Cook for 30 minutes more.

Ladle into bowls, and garnish with additional fresh cilantro and lime wedges. Serve with white rice, avocado, banana and hot sauce(ají) on the side.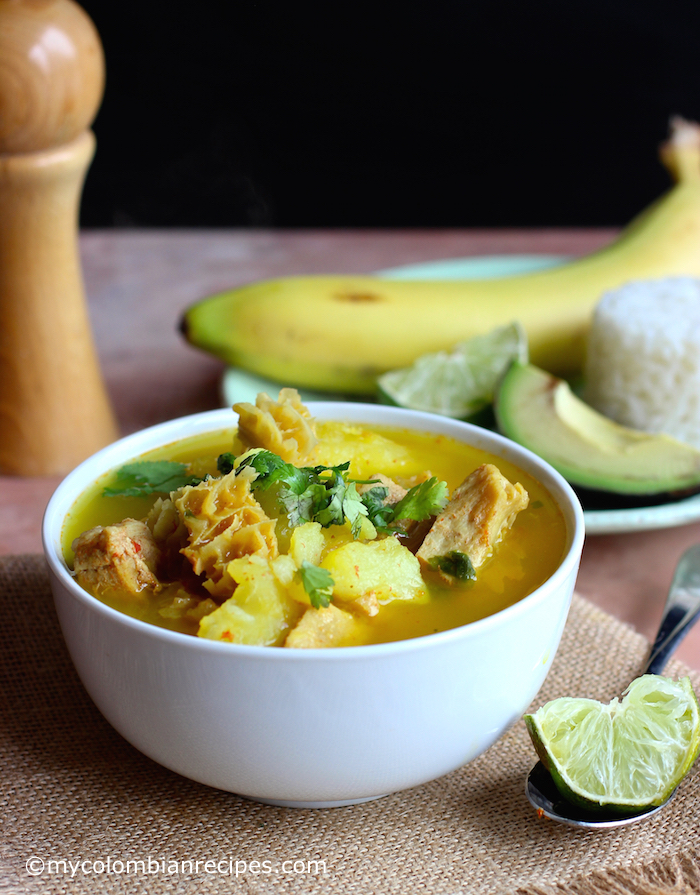 Mondongo Colombiano, which is pork, tripe and chorizo soup, is served in every traditional Colombian restaurant. It is a hearty soup and a signature dish in every home in the Andean zone of Colombia. My grandmother used to make the best Mondongo I've ever had!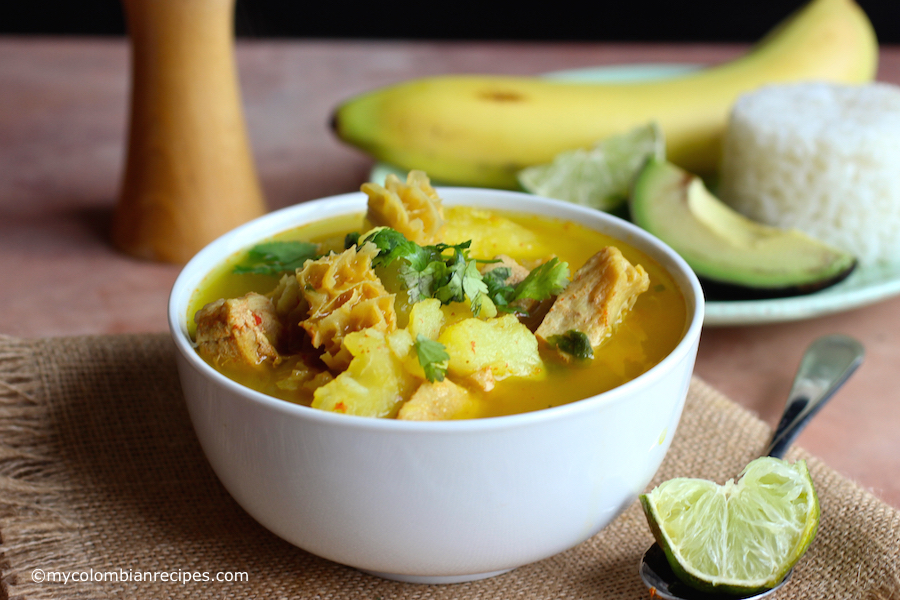 To make Colombian Mondongo, a variety of meats and vegetables are cooked together until everything in the pot is fork tender. Tripe is the main meat in the dish and it is balanced with lean pork and pieces of chorizo, which are used for rich flavor. Mondongo is a complete meal, accompanied by white rice, avocado, banana and drizzled with lime juice.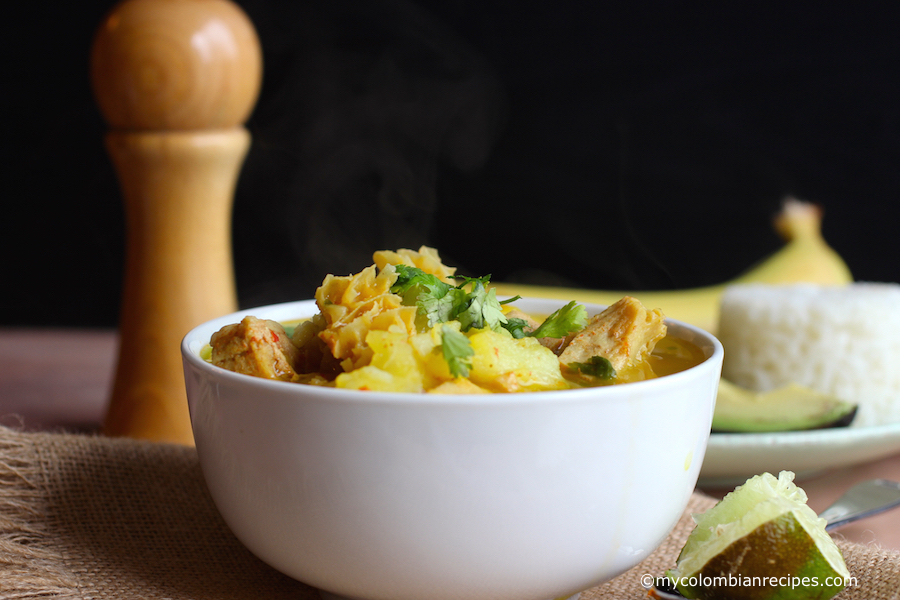 Traditionally, the tripe is cooked in a pressure cooker, which cooks the tripe faster, in about 45 minutes. If you don't have one, simmer for a couple of hours in a normal pot.
Buen Provecho!