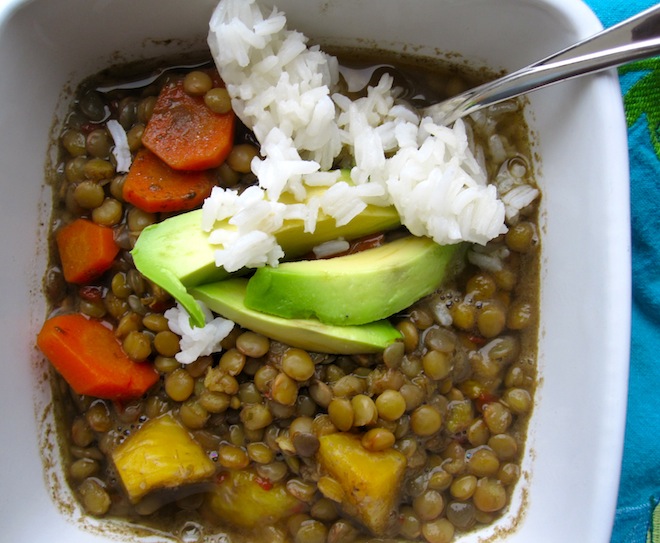 I've been on a lentils kick lately, I can't get enough of them. They are healthy, versatile, and so tasty. They are the perfect comfort food.
This can be a meal for the entire family, or just you alone, and the leftovers are great too. I ate them the next day while sitting on my couch watching an episode of one of my favorite shows. This dish is simple, but very tasty.
Buen provecho!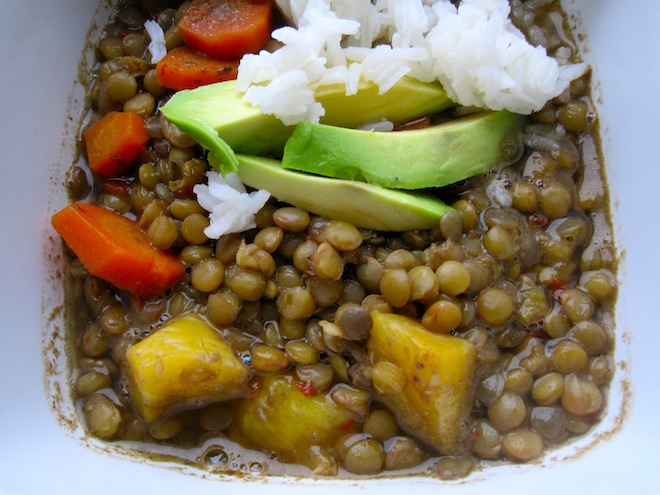 Ingredients
2 tablespoons olive oil
1 cup onion, diced
1 red bell pepper, diced
3 tomatoes, diced
4 garlic cloves, minced
1 teaspoon ground cumin
Salt and pepper
1/2 teaspoon ground achiote
1/3 cup fresh chopped cilantro
7 cups of vegetable or chicken broth
1 pound dry lentils, picked and rinsed
1 large carrot, peeled and sliced
1 ripe plantain, peeled and diced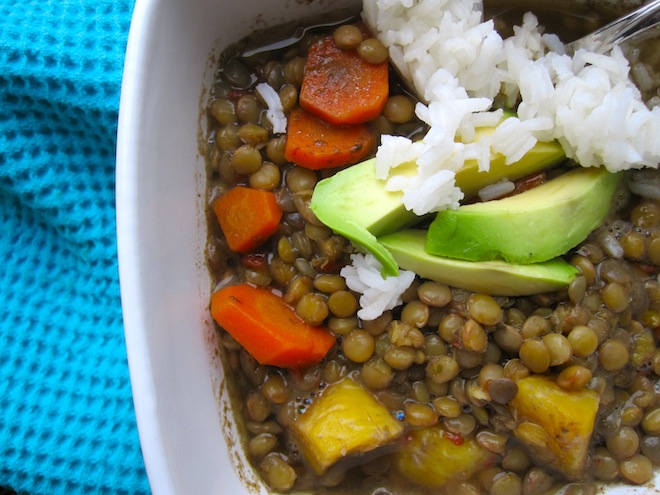 Directions
Place the oil in a large pot over medium heat.
Add the onion, red bell pepper, tomato, garlic, cumin, salt and achiote. Cook, stirring for about 5 to 7 minutes.
Add the broth and bring to a boil. Add the lentils, carrots and plantain, reduce the heat to medium low, cover partially and cook until the lentils are soft about 40 minutes.
Remove from the heat and add the chopped cilantro and serve with white rice and avocado.
This was printed from MyColombianRecipes.com