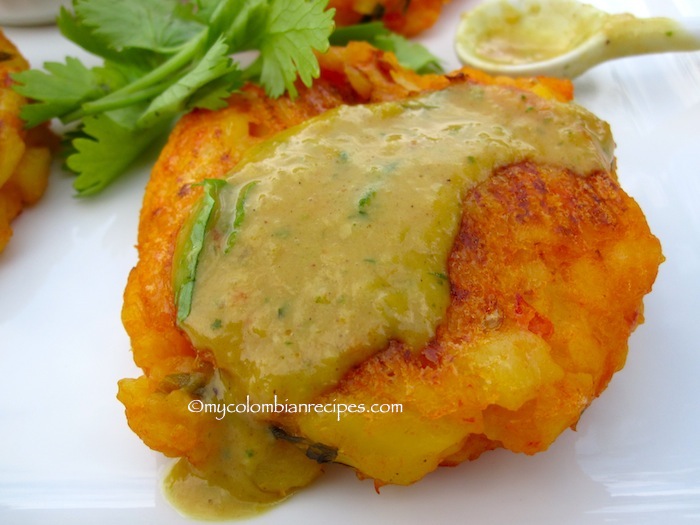 Lapingachos are a traditional Colombian dish from the Nariño department of Colombia. They are basically potato patties cooked until crispy and golden brown.
These delicious potato cakes are typically topped with ají de maní (Colombian peanut sauce) and served as a side dish with fried food (fritos) and a light tomato and lettuce salad on the side.
Buen provecho!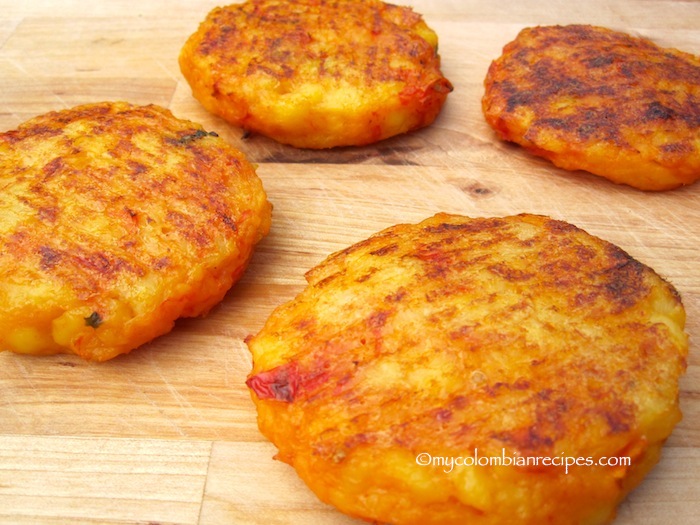 Ingredients
(About one dozen of Lapingachos)
6 Russet potatoes, peeled and cut into chunks
1 cup of hogao
1 teaspoon of ground achiote, saffron or color
1 teaspoon ground cumin
2 egg yolks, lightly beaten
Salt and pepper to taste
Ají de mani for serving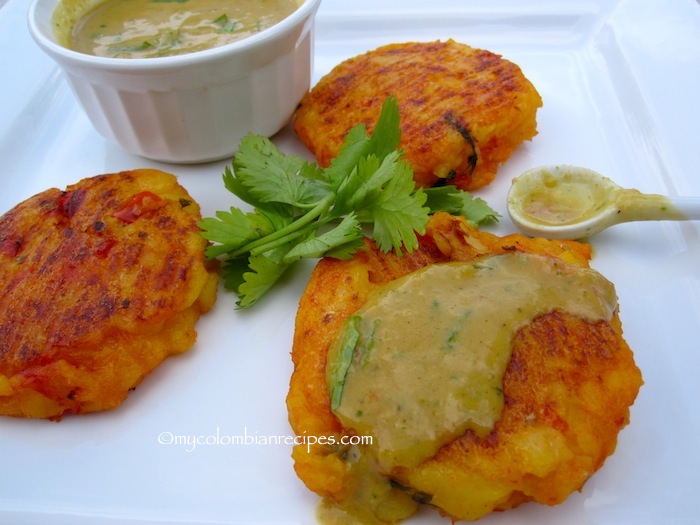 Directions
Cook the potatoes in salted water until fork tender. Drain and mash them.
Add the hogao, achiote, cumin, egg yolks, salt and pepper. Mix well.

over the potato mixture and let it sit at room temperature for about one hour.
Make small thick patties and place on a baking sheet lined with parchment paper. Place them in the fridge for 30 minutes.
Heat a nonstick fry pan or griddle over medium-high heat and brush lightly with oil.
Cook the patties for 2 minutes, carefully flip them and cook on the other side until golden, about 1 minute more.
This was printed from MyColombianRecipes.com