This post is also available in Spanish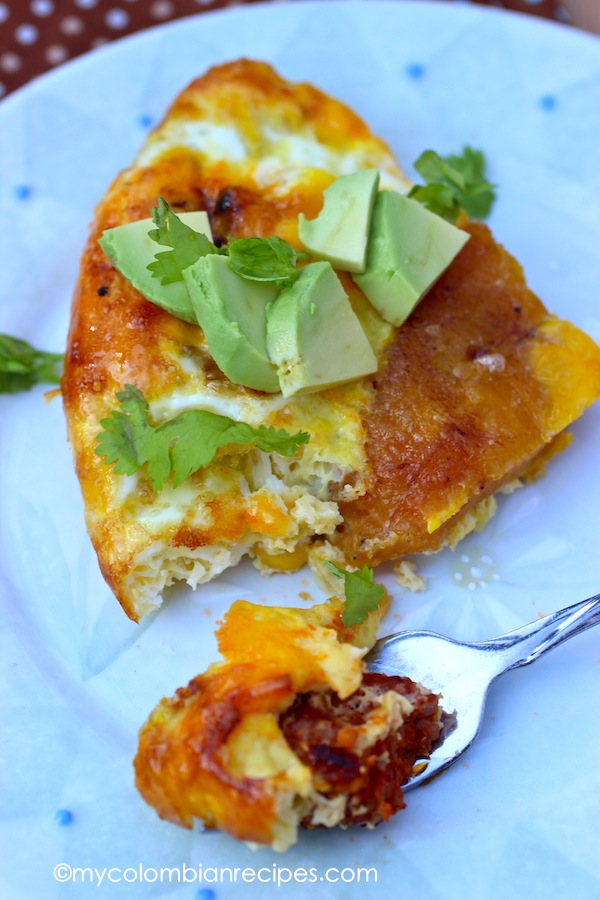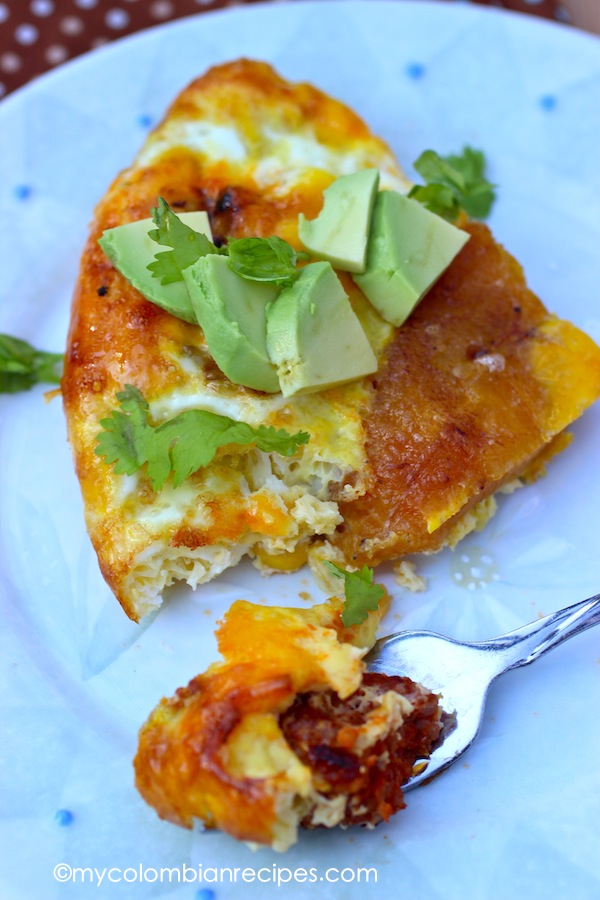 This omelette is popular in the region of Antioquia. In Colombia, people from that region are known as "paisas", which is why I call this tortilla "paisa".
I love the combination of chorizo and ripe plantain, it's delicious. You can have it for breakfast with arepa and hot chocolate as we do in Colombia or for lunch with avocado salad.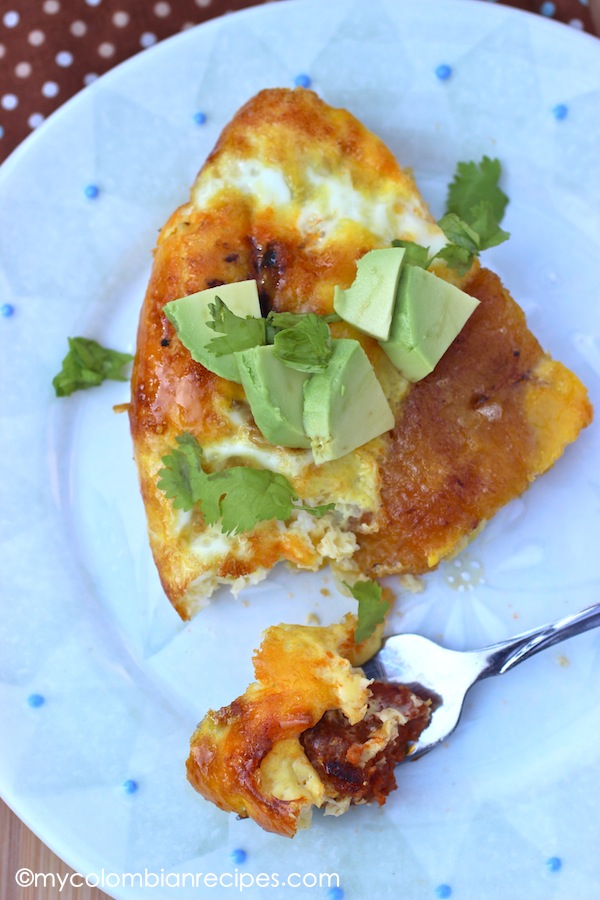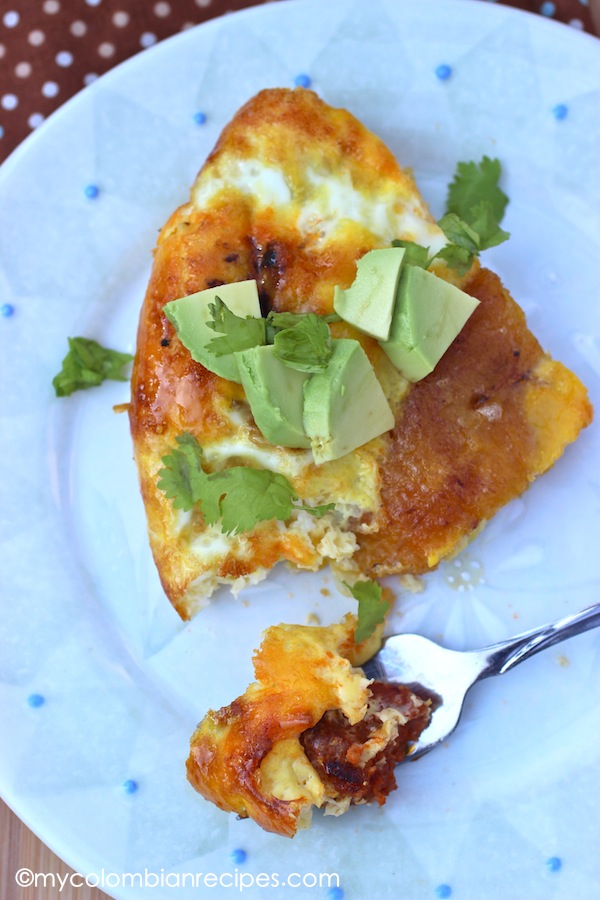 Ingredients
(4 Servings)
3 tablespoons vegetable oil
4 eggs
½ cup sliced chorizo or bacon
Salt
½ cup steamed frozen corn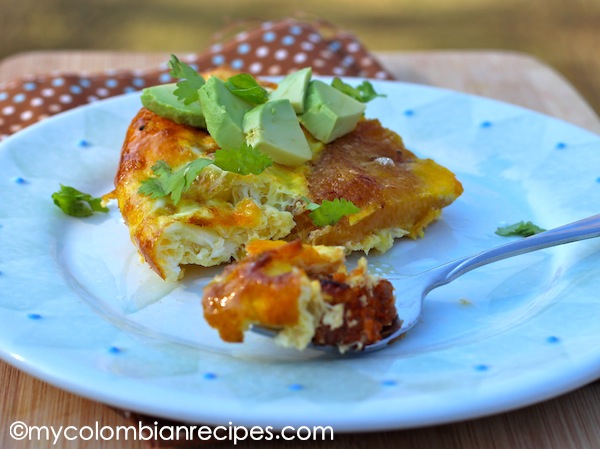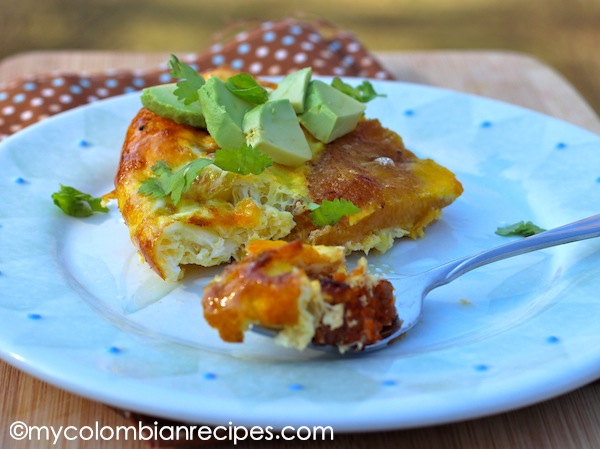 Directions
In a medium non-stick pan, heat 1 tablespoon of vegetable oil over medium heat. Add the chorizo slices in a single layer and fry about 2 minutes on each side.
With a slotted spoon, transfer the chorizo to a plate lined with paper towels and set aside.
In a medium bowl beat the eggs. Add the fried plantains, corn, chorizo and salt and let it rest for 1 minute. Add 2 tablespoons vegetable oil to the pan.
Add egg mixture to the pan, decrease the heat to medium low and shake the pan gently to be sure the omelet doesn't stick while cooking for about 4 minutes.
Place a large plate on top of the pan. Flip over the pan so that the tortilla transfers to the plate. Very carefully slide the tortilla back to the pan so as to cook the other side and continue cooking for 3 more minutes or until done. Transfer the tortilla to a large plate. Let it rest for 5 minutes and cut into slices. Serve warm
This was printed from MyColombianRecipes.com