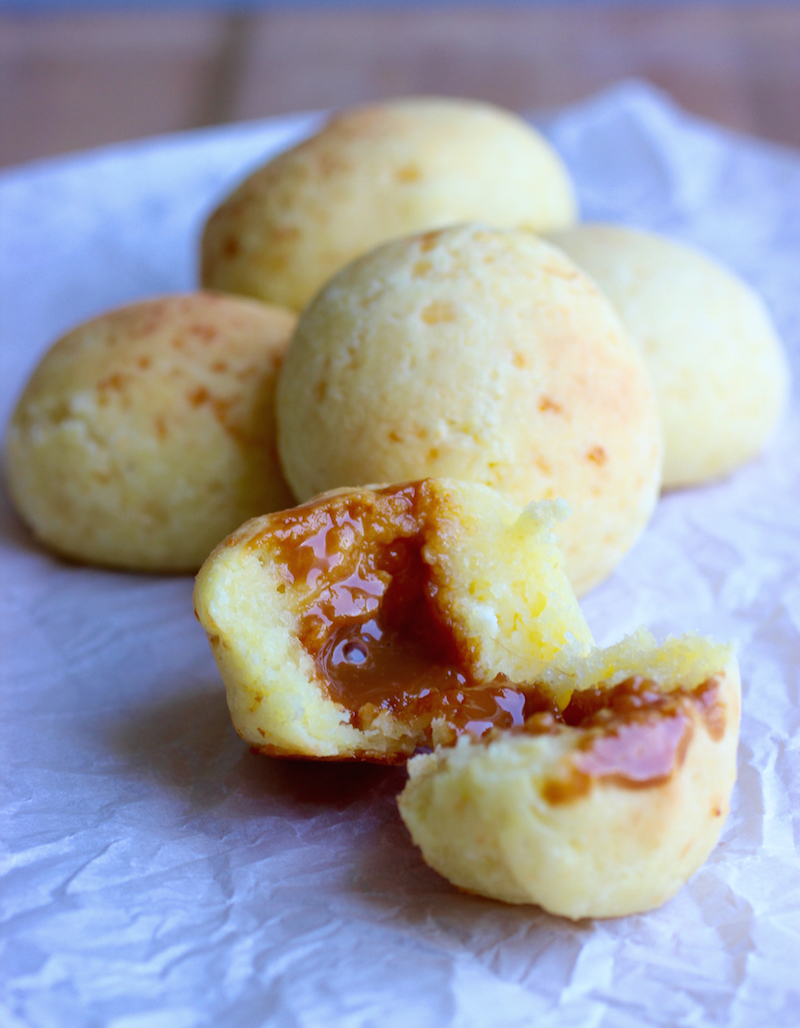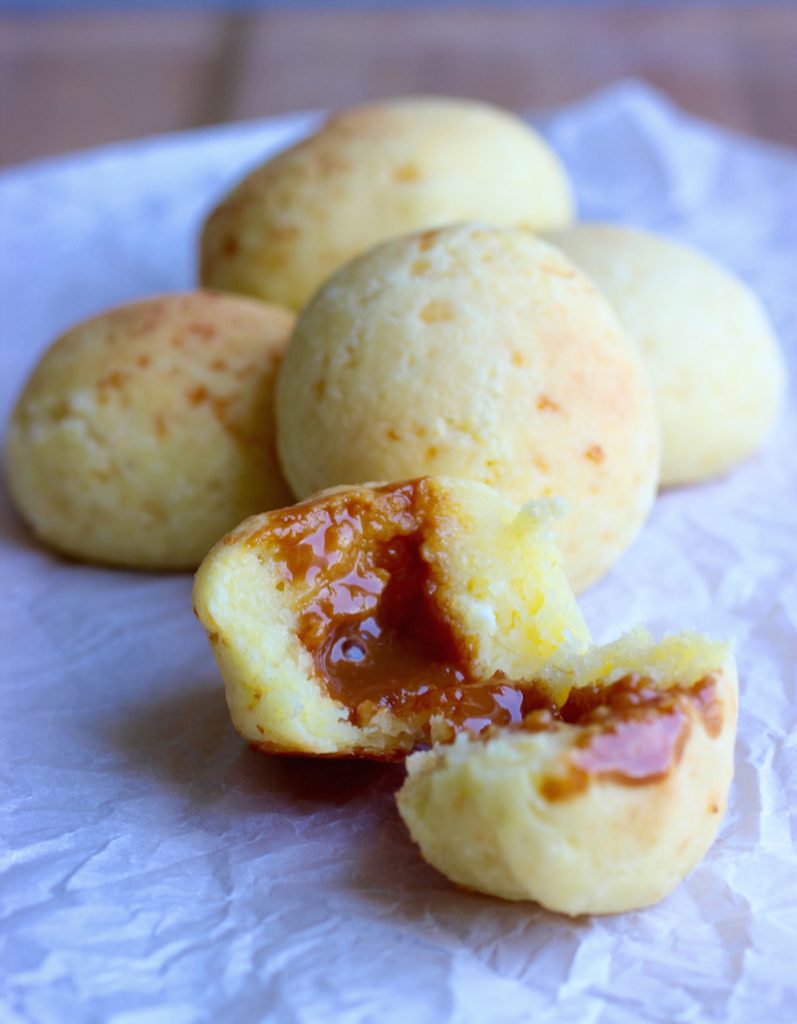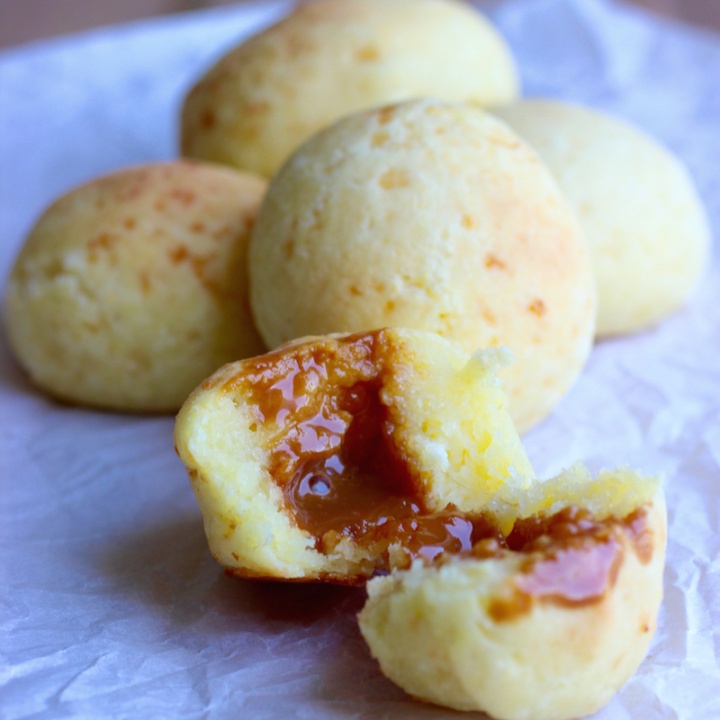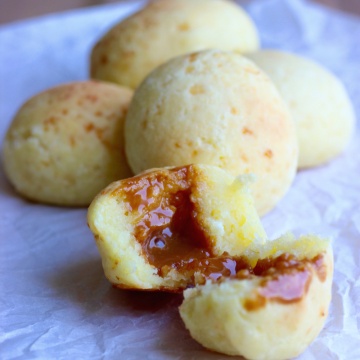 Pandebono Relleno de Arequipe (Colombian Cheese Bread Stuffed with Dulce de Leche)
Ingredients
2 ½

cups

of queso fresco

1/ ½

cups

of feta cheese

1

cup

of precooked cornmeal

masarepa

1/1/2

cups

cassava starch

½

teaspoon

baking powder

1

tablespoon

butter

softened

2

eggs

6

tablespoon

of milk

1

cup

of dulce de leche or arequipe
Instructions
Pre-heat the oven to 400°F.

In a food processor, place the cassava starch, precooked cornmeal, baking powder, cheese and butter. Process until well combined. Add the eggs slowly while the food processor is running. Add the milk and keep mixing until a dough is formed.

Divide the mixture into 16 or 18 equal portions, shaping them into balls. Make a hole in the middle of each ball and insert about 1 teaspoon of dulce de leche. Close the hole using your fingers to cover the dulce de leche. Place on a baking sheet lined with parchment paper and bake for about 15 minutes or until golden on top. Serve warm.
Pandebono is a traditional Colombian cheese bread and is made with precooked corn flour, cassava starch, cheese, eggs and milk. Some cooks around the country also fill their pandebonos with arequipe (dulce de leche) or bocadillo (guava paste). Sounds amazing, right?
The best way to eat a Pandebono is while still warm, just after baking. I already have a traditional pandebonos recipe here and a recipe for Pandebono stuffed with guava paste, so today I want to share a delicious variation stuffed with dulce de leche. This pandebono recipe is a little different from the other two recipes and I really like the way they turned out.
I hope you enjoy this new recipe. Buen provecho!