This is a great way to cook yuca as this vegetable by itself is bland. This Yuca Sudada recipe is very popular in Colombia. Serve as a side dish with grilled meats or fish.
Buen provecho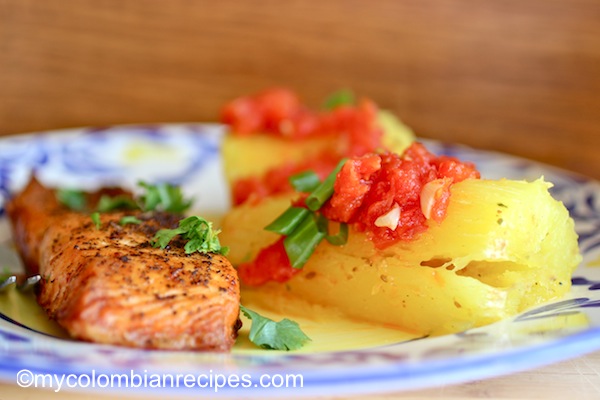 Ingredients
(4 Servings)
1 pound frozen yuca
4 cups water
½ teaspoon salt
1 chicken bouillon tablet
¼ teaspoon sazon Goya con Azafran
1 cup hogao
Directions
In a large pot, add the water,chicken bouillon, salt and bring to a boil. Add the yuca then reduce the heat to medium and cook about 15 minutes or until fork tender.
Drain the yuca and save 1 cup of the liquid.
In the same pot add the hogao, return the cup of liquid you saved and bring to a boil. Cook for 5 minutes.
Place the yuca on a serving plate and pour the warm mixture over top.
This was printed from MyColombianRecipes.com