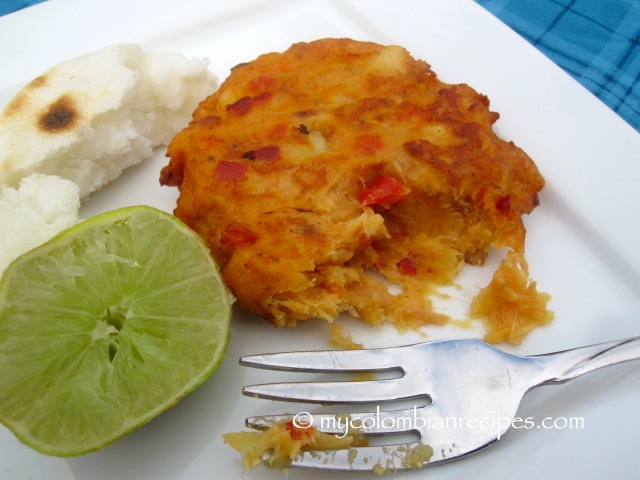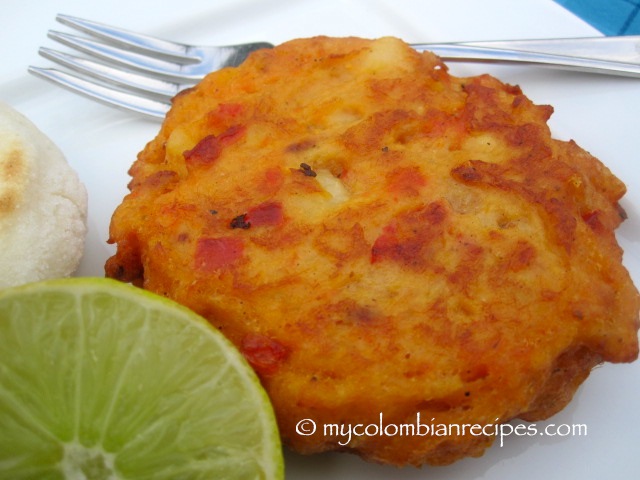 A couple of years ago I was craving my Mamita's Colombian-Style Salted Cod Fish Cakes. I went to the nearest Colombian restaurant and ordered two of them with arepa on the side. It was a poor version of what my grandmother and mom used to make, but I still savored it to the very last bite. They were as close to Colombian Tortas de Pescado Seco as I could find, so far from home.
I was craving them again couple of weeks ago and I decided to make them at home, so I called my aunt in Miami for Mamita's recipe, and they turned out just as I remembered! I love the way all the flavors came together in perfect harmony. My family served them with arepa, or plain white rice and salad on the side.
Buen provecho!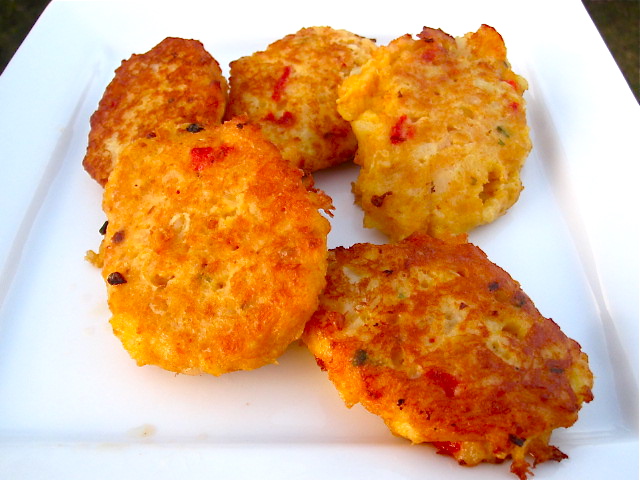 Ingredients:
(About 12 Cakes)
1 pound of salted codfish
2 tablespoons olive oil
1 onion, diced
2 scallions, diced
2 garlic cloves, chopped
1 red bell pepper, diced
1 tomato, chopped
Salt and ground black pepper
1 egg, beaten
2 tablespoons of all purpose flour
1 potato, cooked and mashed
1 teaspoon of ground cumin
1/2 teaspoon of ground achiote or color
Vegetable oil for frying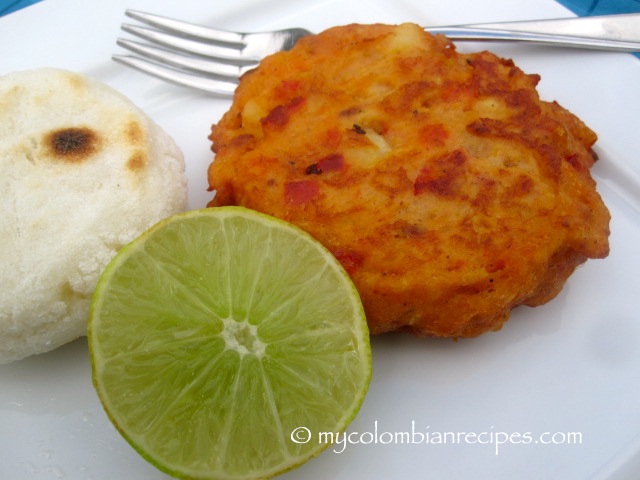 Directions
Soak the codfish overnight in water, changing the water 3 or 4 times.
In a medium pot, with enough water to cover the salted codfish, cook for about 15 minutes. Strain and remove any bones, and let cool. Set aside.
In a large sauce pan warm the olive oil, saute onion, scallions, red bell pepper, tomato and garlic until the vegetables are soft. Season with salt and pepper.

In a medium bowl place the beaten egg, flour, and salt in a bowl. Add codfish, cumin and achiote. Shape into patties and fry them in a skillet with vegetable oil for about 2 to 3 minutes per side or until golden brown.
This was printed from MyColombianRecipes.com