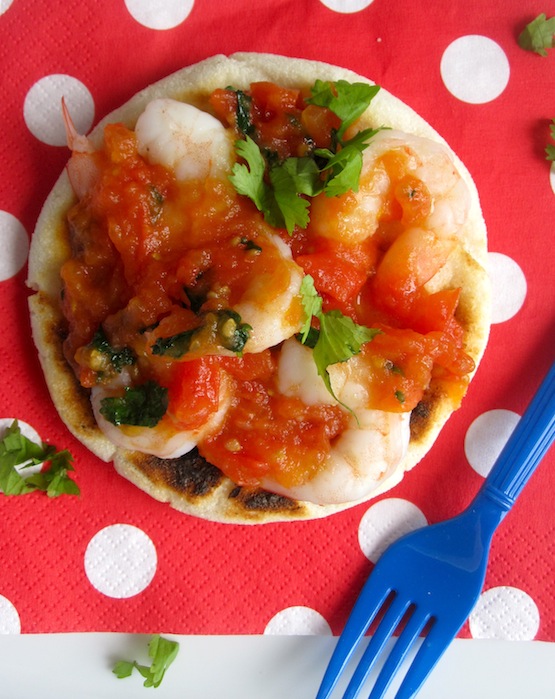 Anyone who is a fan of Colombian cuisine has probably tried the famous "Hogao", a Colombian Creole Sauce. It's on virtually every menu of Colombian restaurants around the world. The ingredients may vary slightly, depending on the Colombian region of origin of the Hogao.
Shrimp and Creole Sauce are a popular topping to arepas in Colombia. I hope you enjoy this dish as much as I do!
Buen provecho!
Ingredients
(2 servings)
2 arepas
12 medium shrimp, cleaned and deveined
Salt and pepper
2 cups hogao
Fresh cilantro for garnish
Directions
1. Season the shrimp with salt and pepper. In a small pot place the hogao and shrimp.
2. Stir and cook, stirring frequently, until the shrimp are pink and opaque, about 2 minutes.
3. Top the arepas with the hogao-shrimp mixture. Sprinkle fresh cilantro and serve.

If you liked this post, you can say thanks by sharing it:
Related Posts