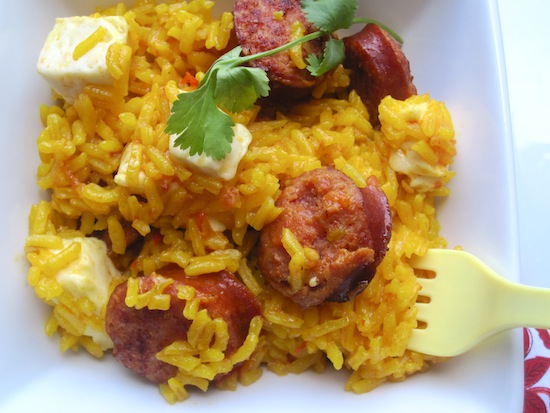 Each region of Colombia has it own style of food and character dishes. For example, in the department of El Choco, Arroz Clavado is a very popular dish. I thought I would share my recipe for this dish with you.
Buen provecho!
Ingredients
(4-6 servings)
2 cups rice
2 cups diced smoked sausage or longaniza
2 tablespoons oil
1 cup hogao
1/2 teaspoon ground cumin
1/2 teaspoon achiote
4 cups water
salt
1 cup white cheese or mozarella, diced
Fresh cilantro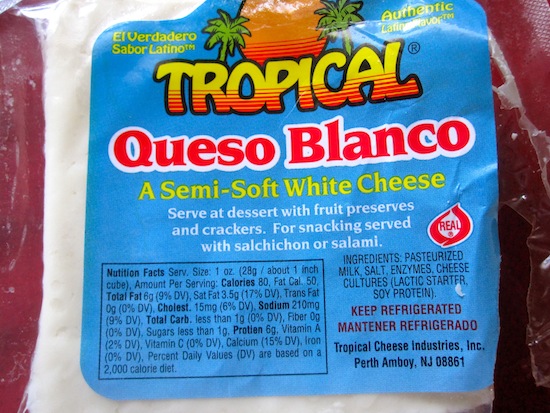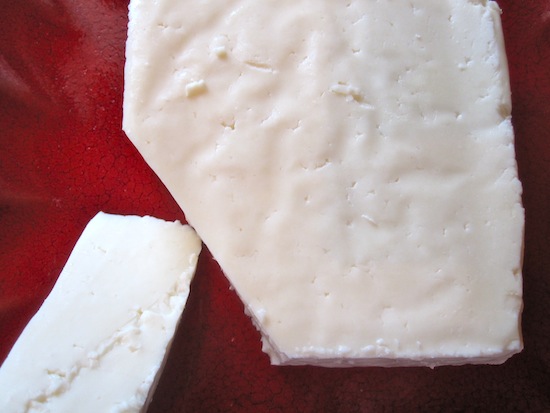 Directions
1. In a large pan over medium heat, add the oil and the sausage. Sauté for 5 minutes or until the sausage is brown. Add the hogao and rice and stir to coat.
2.  Add the water, stir and bring to a boil. Add cumin, salt and color. Reduce the heat, cover and cook for about 20 to 25 minutes or until the rice is done.
4. Turn the heat off and fluff the rice with fork. Add the diced cheese and fresh cilantro and stir. Cover and let sit for 5 minutes.

Related Posts