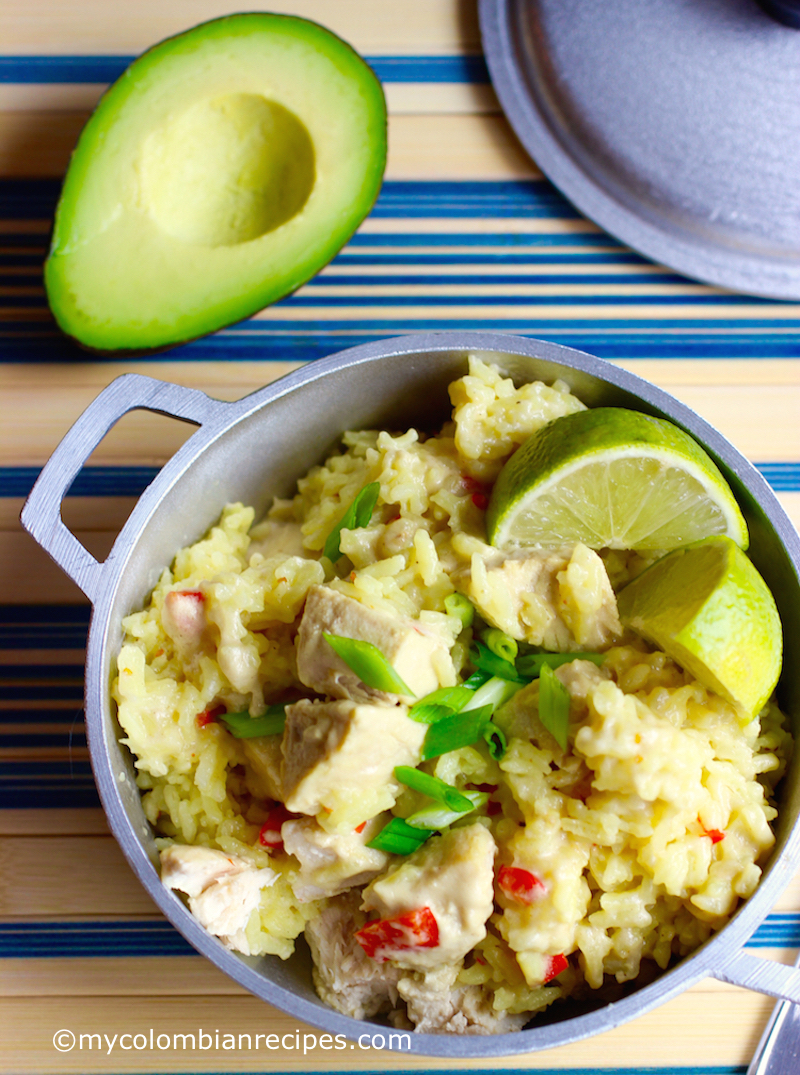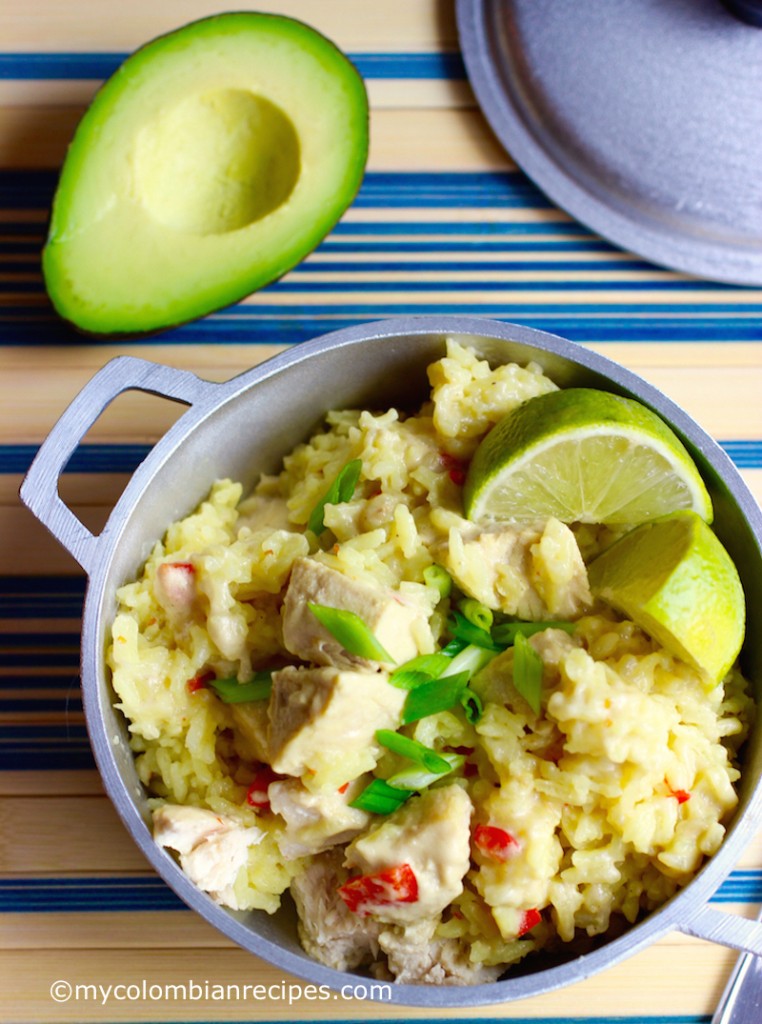 Atollado is a creamy rice dish popular in the Pacific region of Colombia. The texture of atollado is very similar to risotto. There are many variations of atollado, such as Arroz Atollado del Valle (pork rice), Arroz Atollado de Cangrejo (crab rice), Arroz Atollado de Carne Ahumada (smoked meat rice), Arroz Atollado de Pollo y Chorizo (chicken and sausage rice) and this Arroz Atollado de Pescado (fish rice), amongst others. Regardless of the variation, arroz atollado is always delicious!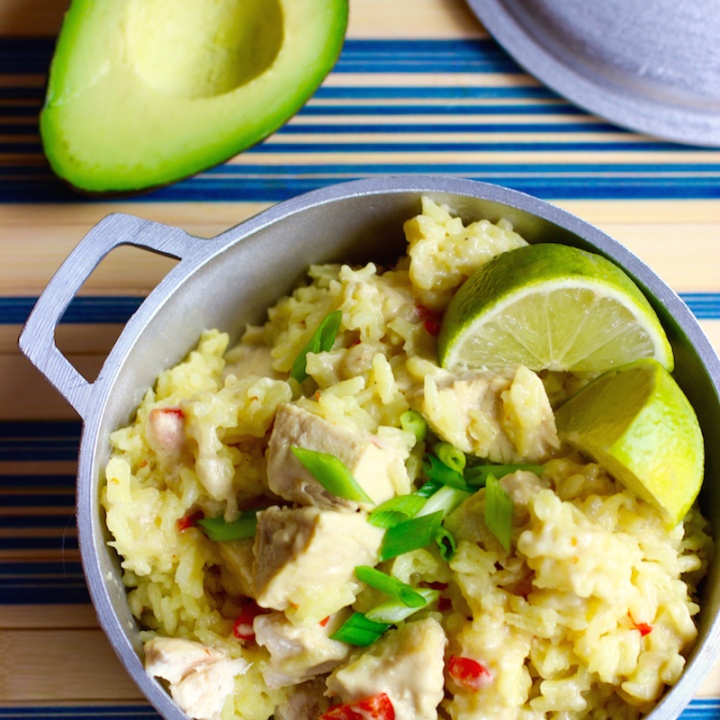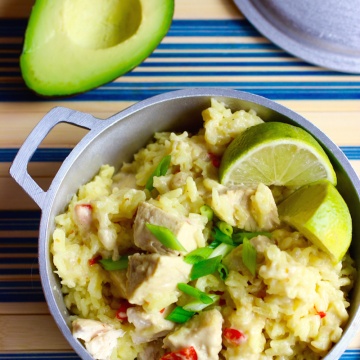 Arroz Atollado de Pescado (Colombian-Style Creamy Fish Rice)
Ingredients
2

tablespoons

of butter

½

cup

of finely chopped onion

2

scallions

chopped

1

small red bell pepper

diced

1

cup

of rice

½

cup

of vegetable or fish broth

2

cups

of coconut milk

1

pound

of mahi mahi

cut into small size pieces

½

teaspoon

of ground cumin

¼

teaspoon

ground achiote or color
Instructions
Heat the butter in a medium pot over medium heat.

Add the onions, scallions and red bell pepper. Cook until everything is soft, about 5 minutes.

Add the rice, salt, and pepper and stir until well coated.

Add the vegetable broth, achiote, coconut milk, fish and ground cumin. Stir well.

Bring to a boil for about 5 minutes, then reduce the heat to low. Cover and cook for about 25 to 30 minutes or until the rice is just tender.

Taste and adjust the seasoning. Let it sit for about 5 minutes, add chopped scallions and serve.

This dish is made with toyo, or tollo, a type of shark, but I haven't found this fish here in the United States, so I used mahi mahi. I've also made it with tilapia, cod and salmon, and they all worked well. Feel free to use your favorite fish to make your arroz atollado.
Buen provecho!