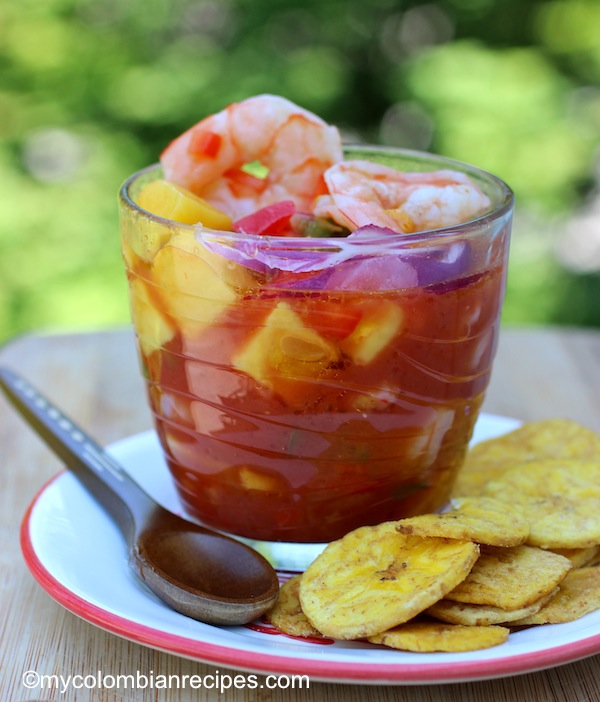 Ceviche, also known as cebiche or seviche, is a popular Latin American dish. Ceviche is usually made with raw fish that is marinated in citrus juice, such as orange, lemon or lime.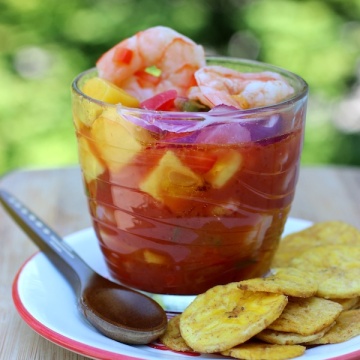 Ceviche de Camarones y Mango (Shrimp and Mango Ceviche)
Ingredients
1

pound

large shrimp

peeled and deveined

4

mangoes

not to ripe, peeled and diced

2

tablespoons

ketchup

¼

cup

of orange juice

Juice of 6 limes

2

tablespoons

red bell pepper

finely chopped

½

habanero or serrano pepper

seeded and finely chopped

½

red onion

finely sliced

1

tablespoon

finely chopped cilantro

1

teaspoon

olive oil

Salt and pepper to taste
Instructions
In a medium pot, bring 4 cups of water to boil, turn off the heat, drop in the shrimp and cover. Leave the shrimp in the hot water for 1 minute. Drain off the water and place the shrimp in a large bowl.

Soak the red onions with warm water for about 5 minutes, rinse and drain.

Add all the ingredients to the shrimp, mix well and let it sit in the fridge for at least one hour. Serve cold with saltine crackers, patacones or plantain chips.

We have many different variations of ceviche in Colombia. Ceviche de Pulpo (Octopus Ceviche), Ceviche de Camarones (Shrimp Ceviche), Ceviche de Pescado (Fish Ceviche), Ceviche de Camarón con Coco (Coconut Shrimp Ceviche) and this Ceviche de Camarones y Mango (Shrimp and Mango Ceviche), a popular dish from the Pacific region of Colombia.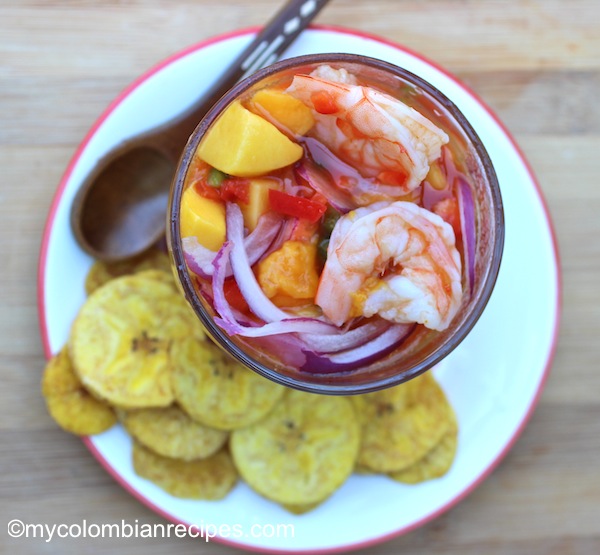 Colombian-style ceviches are usually served with saltine crackers, plátanitos (plantain chips) or patacones (fried green plantain). This Ceviche de Camarones y Mango is very simple to make and if you don't like to eat raw fish, this is the perfect ceviche for you because the shrimp is already cooked!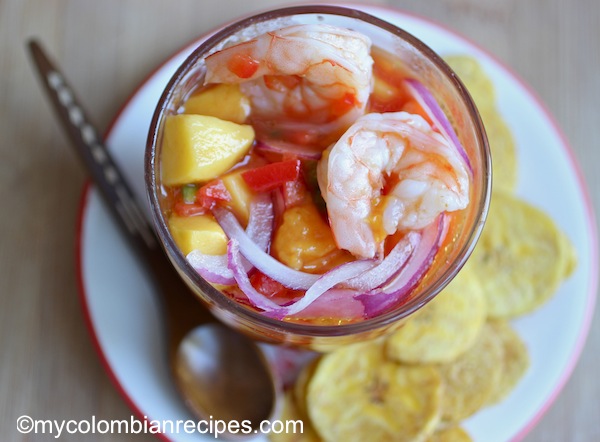 This Shrimp and Mango Ceviche is one of my personal favorites. It's light and refreshing, and with just the right amount of sweetness from the mangoes and heat from the hot pepper, it will have you coming back for more!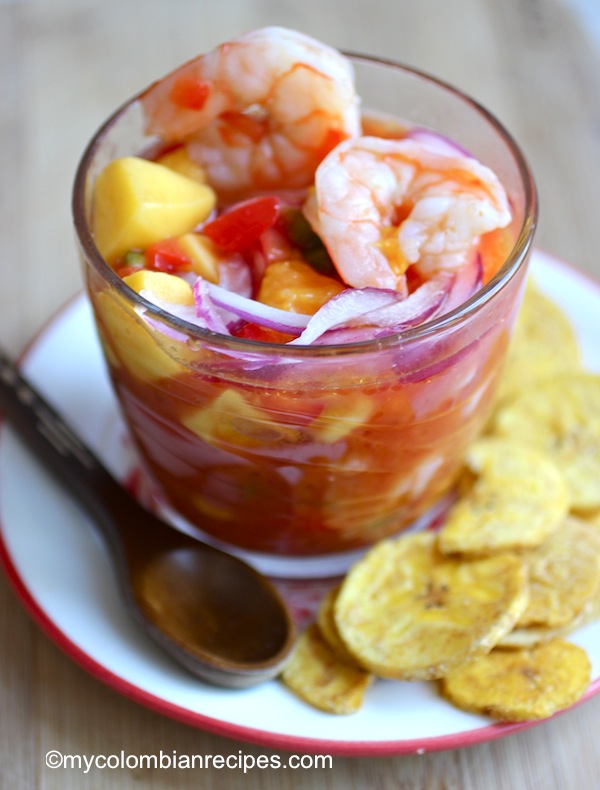 Buen provecho!