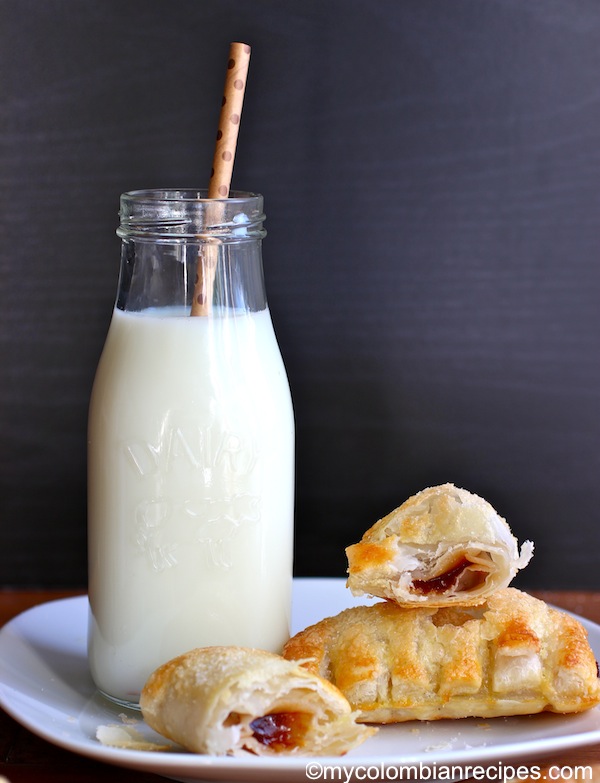 For those that are not familiar, Chicharrones de Guayaba are a traditional and popular Colombian sweet pastry. They are flaky and buttery layers of puff pastry with a soft, sweet and delicious guava filling shaped in the form of a chicharrón.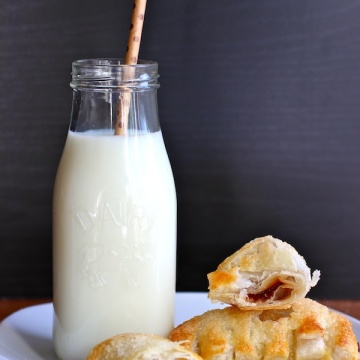 Chicharrones de Guayaba (Guava Paste Pastry)
Ingredients
12

chicharrones

2

sheets

1 pound of frozen puff pastry, thawed

12

slices

of guava paste

bocadillo

1

beaten egg

Sugar for garnish
Instructions
Sprinkle a work surface with flour. Unfold 1 of the thawed puff pastry sheets on top of the flour.

Sprinkle some flour on the pastry. Using a rolling pin, and beginning at the center of the pastry, roll out to the far side. Then roll from the center toward you. After every few rolls, give the pastry a quarter turn and sprinkle the top and bottom of the pastry with more of the flour so the pastry does not stick. Keep rolling and sprinkling until the pastry is a large rectangle. Cut the dough into 6 equal pieces.

Put slices of guava paste on each piece of puff pastry. Brush the beaten egg along 2 edges of each piece with a pastry brush. Fold one half of each piece over the filling, enclosing it fully. Press the edges together with your fingers to seal them. With a knife make small cuts along the edges to make the chicharrón legs.

Place the chicharrones on a prepared baking sheet, spacing them 2 inches apart. Repeat with the remaining puff pastry sheet and guava paste.

Using a pastry brush, brush the tops of the chicharrones with the beaten egg and sprinkle with sugar. Put the baking sheet in the oven and bake for about 20 minutes or until they are puffed and golden.

Remove the baking sheet from the oven and set on a cooling rack to cool for about 5 minutes.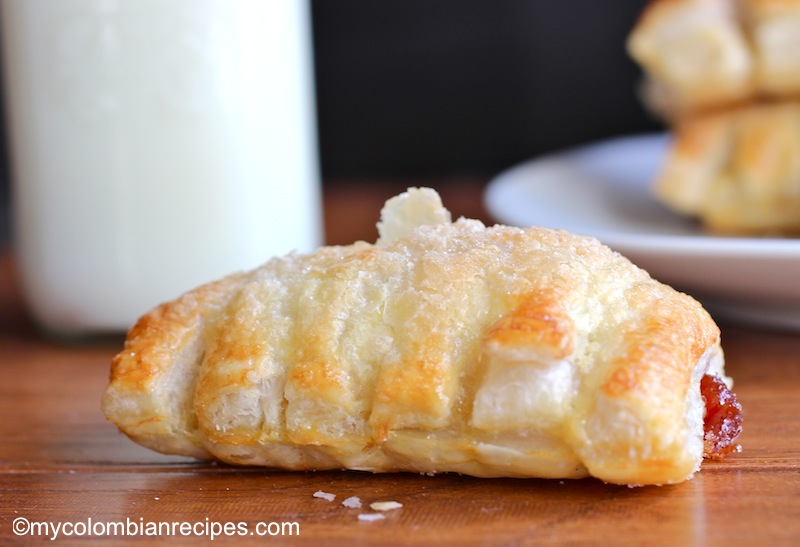 This is a very simple dessert with simple ingredients and easy to make at home, but you can also find them in panaderías (bakeries), pastry shops, school cafeterías and cafés in Colombia. The name chicharrones comes from the form of the pastries because they look like our popular salty and fried pork belly called chicharrón.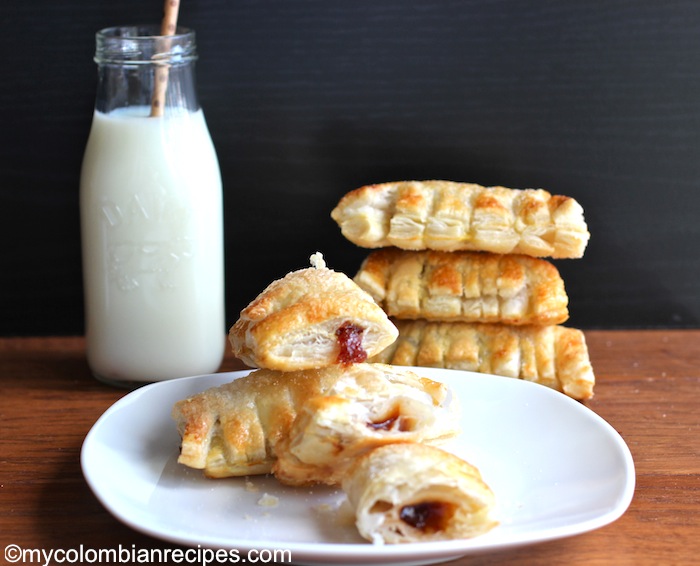 I used store bought puff pastry to make my Chicharrones Dulces. I always have a box or two of this dough in my freezer. It's a simple matter of taking out a sheet, letting it thaw, and making pastries or pasteles for a quick craving.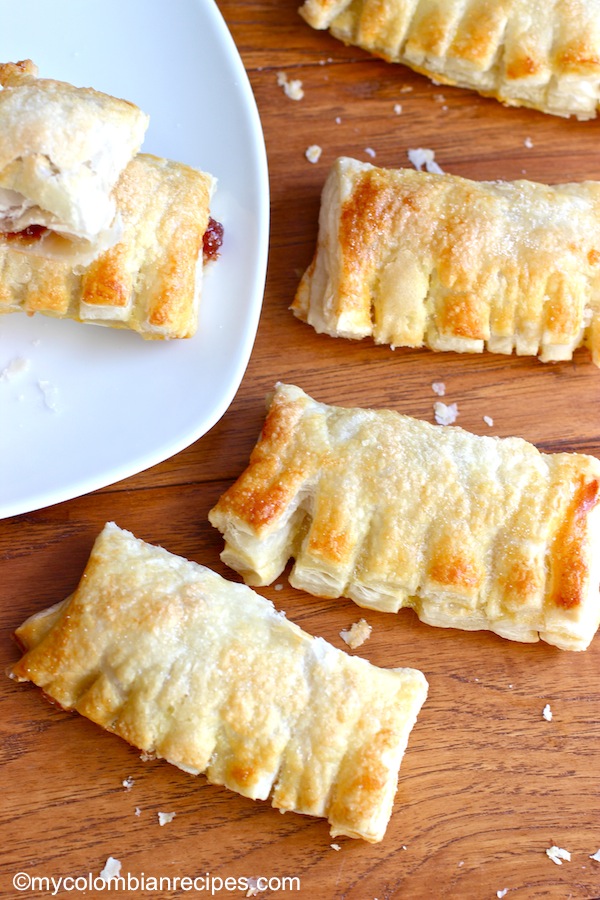 As a good Colombian girl, I've been enjoying Chicharrones de Guayaba for a long time. They are the perfect dessert or afternoon snack with a hot cup of black coffee or a glass of milk. They are perfect for Thanksgiving! They're like pie, but easier, and super cute because everything in small form is always very cute 🙂
Buen provecho!