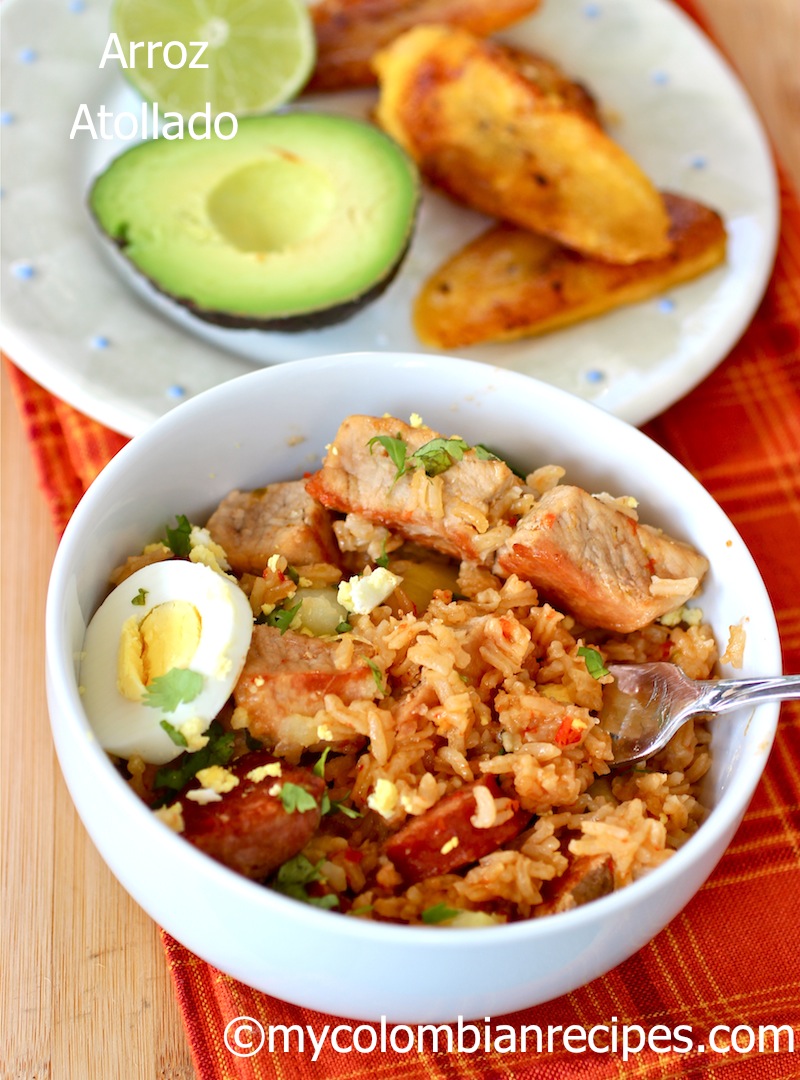 Plain boiled rice is eaten by most people in Colombia every day, but for entertaining, a more interesting rice dish is often served. Arroz Atollado is a typical dish from the Colombian region "Valle del Cauca" . Some people add chorizo or longaniza and chicken to this Arroz Atollado del Valle recipe, but in this one, I decided just to use pork and chorizo, but feel free to make it either way.
Buen provecho!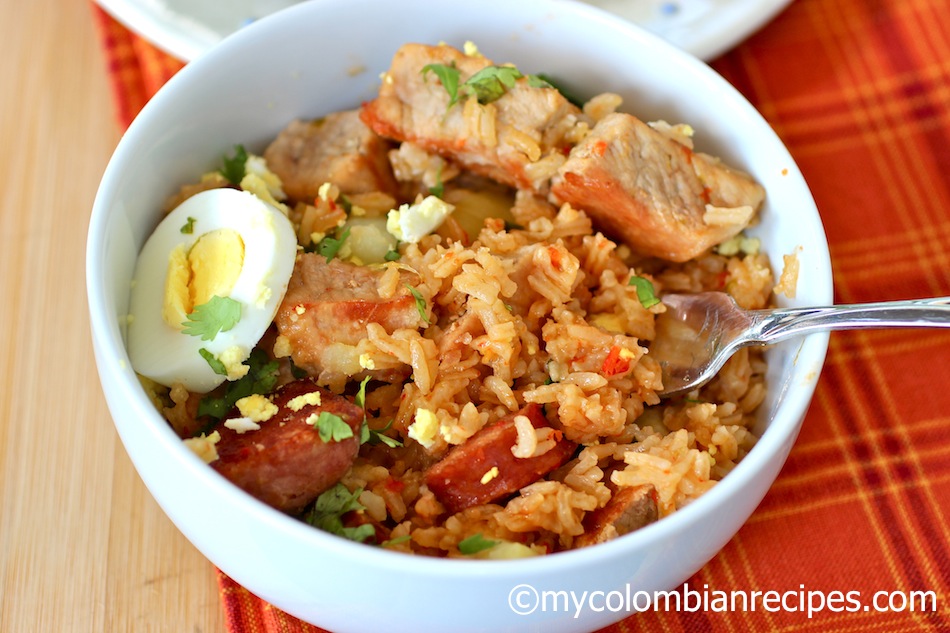 Ingredients
(8-10 SERVINGS)
PORK STOCK

3 tablespoons vegetable oil
½ pound boneless pork loin ribs, cut into 1"x1" cubes
1 pound pork sirloin, cut into 1"x1" cubes
4 cups water
4 cups chicken broth and more as necessary

HOGAO OR SEASONING

3 tablespoons vegetable oil
2 cups fresh tomatoes, chopped
4 scallions, chopped
2 garlic cloves, minced
3 tablespoons sweet red pepper, chopped
1 tablespoon sazon goya with azafran
½ teaspoon salt
½ teaspoon ground cumin
½ teaspoon fresh ground pepper
¼ cup chopped fresh cilantro

RICE

1 and 1/2 cups white rice
¼ teaspoon salt
2 cups potatoes cut into 1 and 1/2- inch pieces
2 chorizos or smoked sausage, sliced
3 tablespoons chopped fresh cilantro for garnish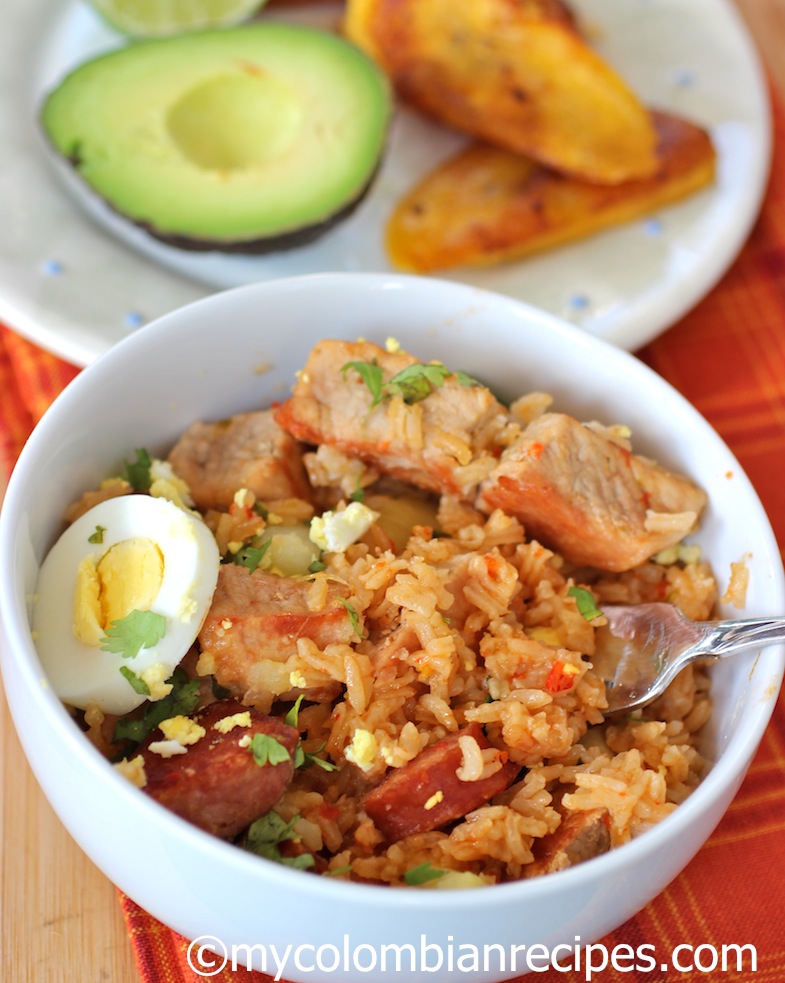 Directions
PORK STOCK:Heat 3 tablespoons vegetable oil in a large heavy pot over medium heat. Add the pork and cook about 2 to 3 minutes on each side, until just cooked on the outside. Add 4 cups of water and 4 cups of chicken broth. Cover and cook for 30 minutes.
HOGAO: When the stock is cooking, in a large sauce pan over medium-low heat, add 3 tablespoons vegetable oil, tomatoes, scallions, garlic, sweet pepper, sazon goya, salt, black pepper, ground cumin and cilantro. Cook for 10 to 15 minutes, stirring often. Remove from the heat a set aside
RICE:Remove the pork from the liquid and set aside. Strain the stock and measure, you should have 6 cups, if not add more chicken broth.
In a large pot or Dutch oven, add the hogao, rice, pork and stock and bring to a boil. Then reduce the heat to medium–low and simmer uncovered for 20 minutes, stirring occasionally.
Add the potatoes and chorzio and cook for an additional 15 minutes. This rice should have a consistency similar to risotto. Remove from the heat and sprinkle with cilantro and serve.
This was printed from MyColombianRecipes.com