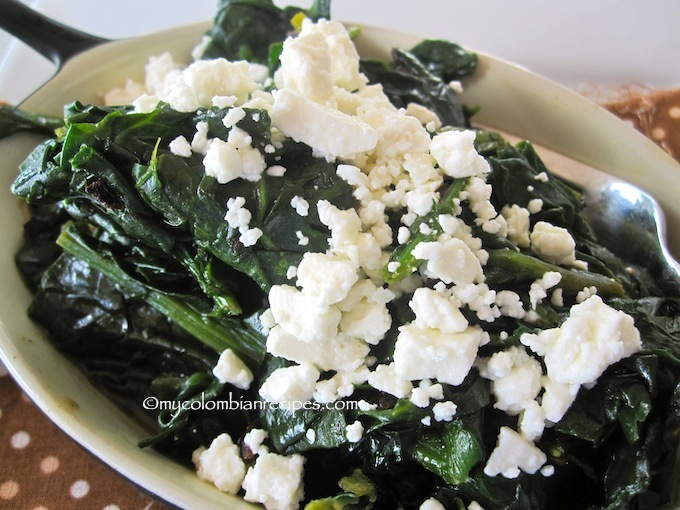 Espinacas Guisadas is one of my favorite spinach recipes. It could not be simpler, it's packed with flavor, and is wonderful served with roasted chicken or steak. Spinach might not be a loved vegetable, but trust me, when it is prepared like this, you will definitely fall in love with it!
Although spinach is not my older son's favorite vegetable, even he really dug into this dish.
Buen provecho!
Ingredients
(4-6 servings)
2 tablespoons of butter
1 tablespoon olive oil
1 onion, finely chopped
2 garlic cloves, chopped
2 pounds spinach leaves, stems removed and rinsed
1/2 cup of coconut milk
1/4 teaspoon ground cumin
Salt and ground black pepper
1/3 of cup of queso fresco or feta cheese, crumbled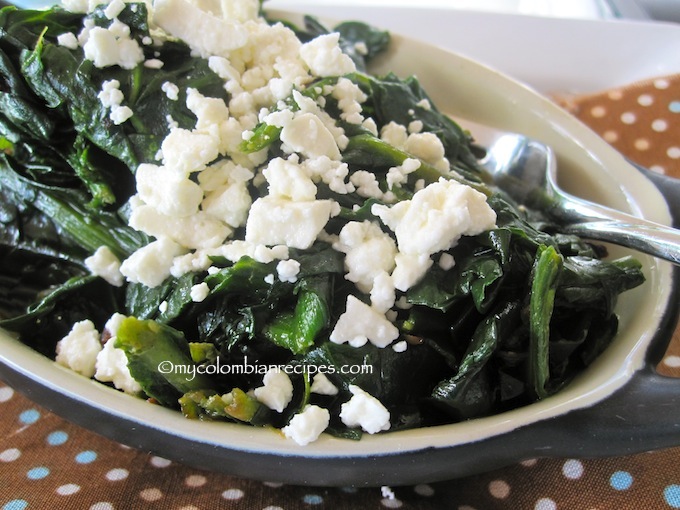 Directions
In a sauce pan over medium heat, warm the butter and olive oil. Add the onion and sauté for about 5 to 7 minutes. Add the garlic and sauté for 1 minute more. Remove the pan from the heat and set aside.
Put the spinach with some water in a pot over medium-high heat, cover, and cook until the spinach is bright green, 1 to 2 minutes.
Remove from the heat and drain well, pressing the spinach with the back of a spoon to remove excess moisture. When the spinach is cool enough to handle, chop it.
Add the spinach, coconut milk and cumin to the onion and garlic in the sauce pan and return to medium-low heat. Season with salt and pepper.
Stir and cook for about 8 to10 minutes. Sprinkle cheese on top and serve warm.
This was printed from MyColombianRecipes.com