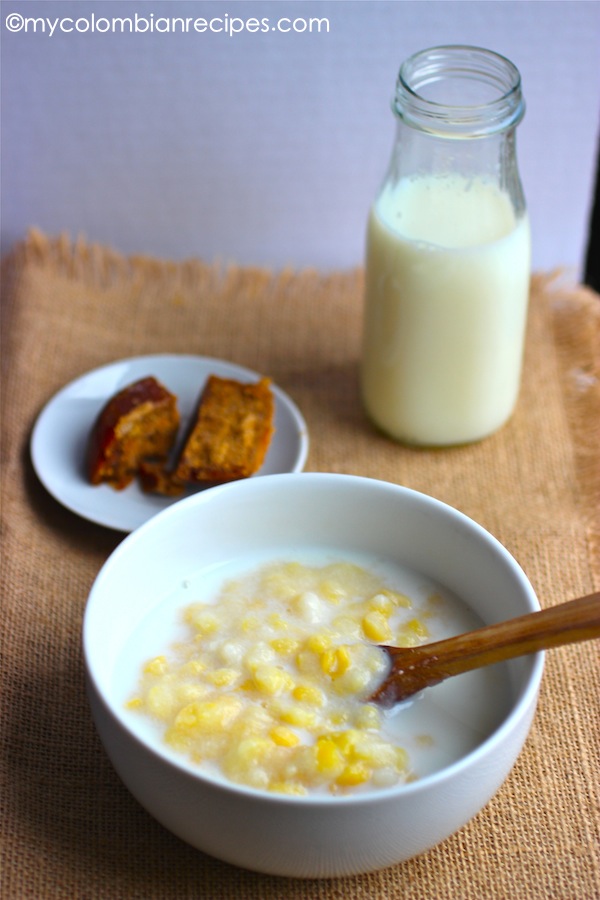 Mazamorra Antiqueña is a dish very popular in the Antioquia department of Colombia, and is the region in which I grew up. I posted a simple and quick recipe to make mazamorra made with canned hominy some time ago, but I've been wanting to post my mom's recipe for a while now, which is made from scratch, and I finally made it this week.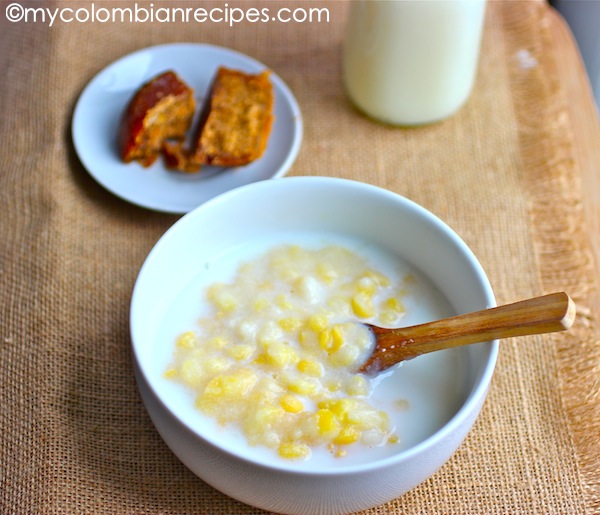 I grew up eating Mazamorra Antioqueña, but I wasn't a huge fan of it as a child. My grandmother and my mom always made it at home and they absolutely loved it! For me mazamorra is kind of bland, but I know many Colombians love this traditional dish, so here is the recipe for you.
This Mazamorra Antioqueña is usually served for dessert with panela, a sugar cane product, or bocadillo (guava paste) on the side.
Buen provecho!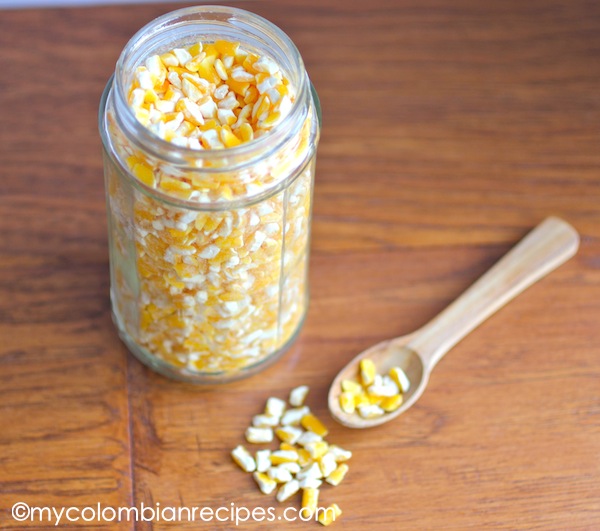 Ingredients
1/2 pound yellow dried cracked corn
8 cups of water
Milk for serving
Panela or guava paste for serving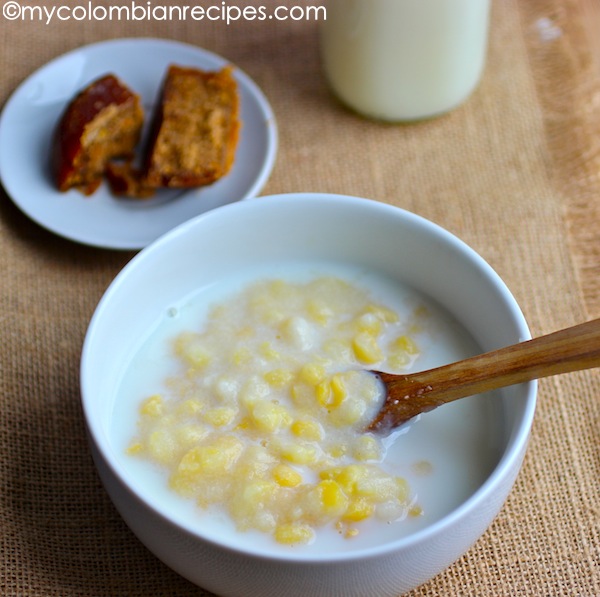 Directions
Soak the dried corn overnight.
Rinse it well and place it a large pot with the water and cook over medium heat until the corn is soft, about 2 to 3 hours, stir occasionally, while adding more water if needed.
This was printed from MyColombianRecipes.com