This post is also available in Spanish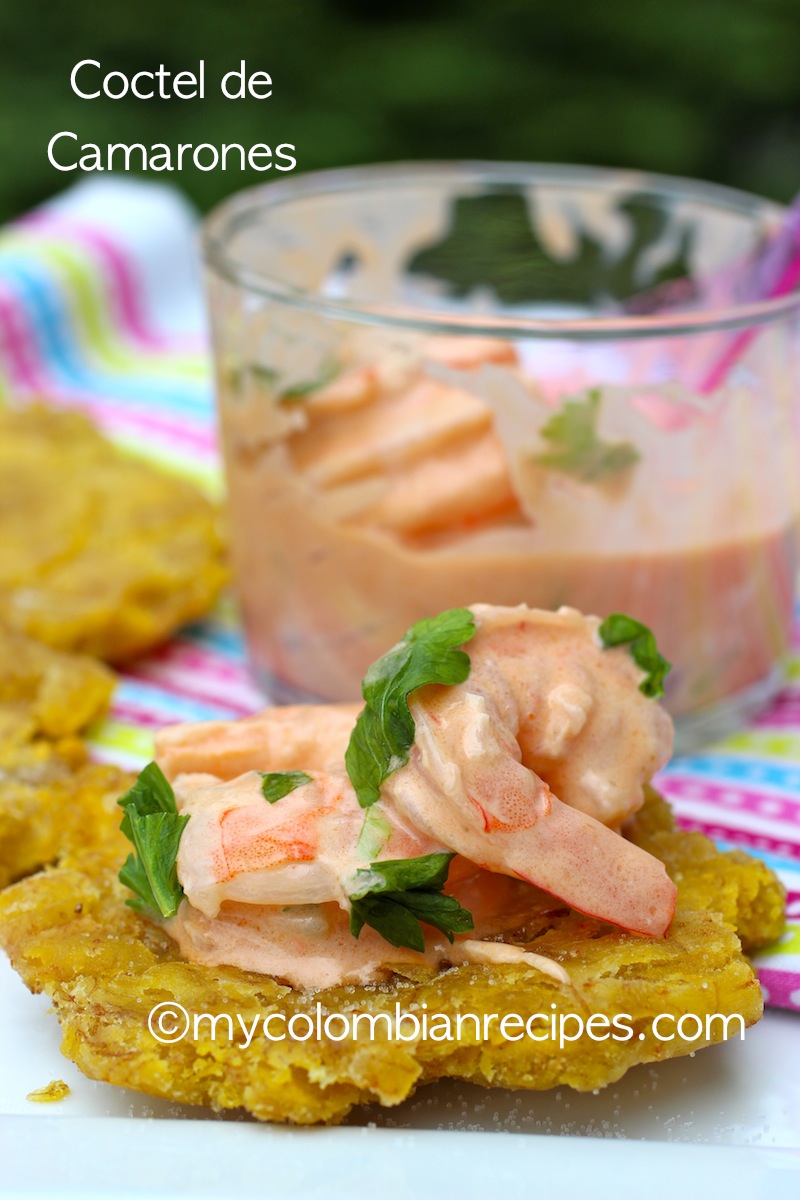 Cóctel de Camarones or Colombian-Style Shrimp Cocktail is one of my sister's favorite appetizers. I have fantastic memories of the food I grew up with and this shrimp cocktail is one of them because of my close relationship with my sister. In my last trip to Colombia every time we went out to eat she always asked for the same appetizer and we shared it, just like when we were little girls. This is a great way to cook, a simple, quick and elegant appetizer for your friends. Keep this Coctel de Camarones refrigerated until ready to serve.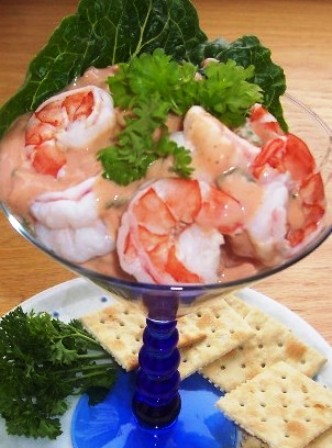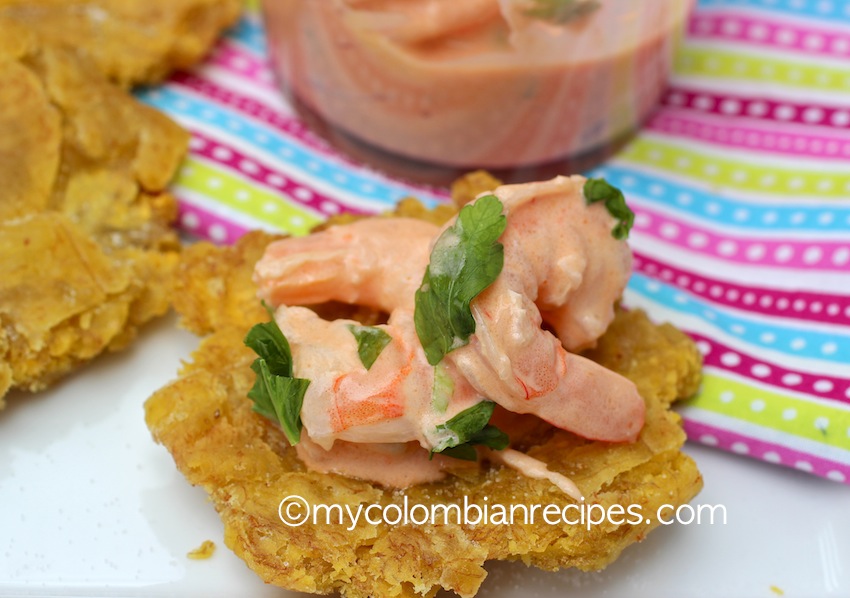 Ingredients
(6 Servings)
1 1/2 pounds large shrimp, shelled and deveined
½ cup lime juice, divided
1/4 cup finely chopped onion
1/4 cup chopped fresh parsley, plus more for garnish
¼ teaspoon salt
Fresh ground pepper to taste
½ cup mayonnaise
½ cup ketchup
¼ teaspoon hot sauce (optional)
Olive oil, for drizzling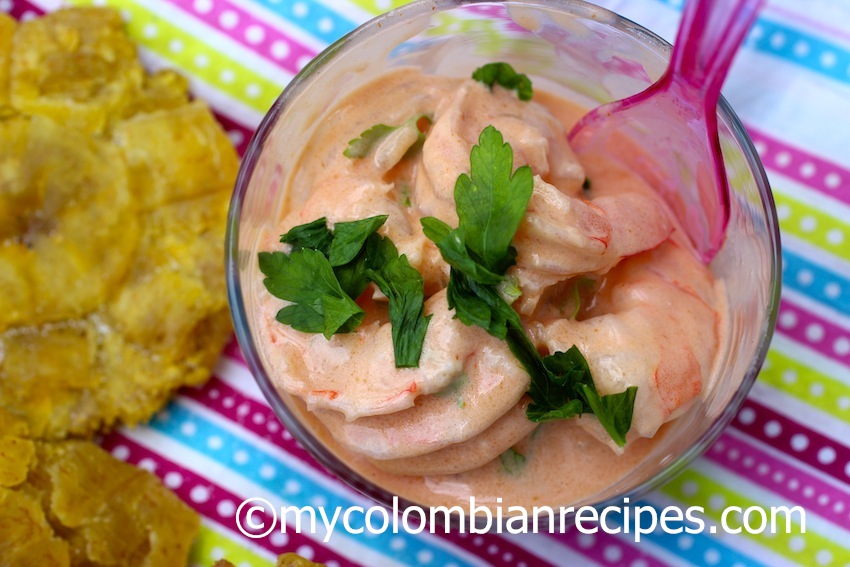 Directions
Place the shrimp in a medium bowl; add 1/3 cup lime juice. Set aside in the refrigerator for 30 minutes. Drain shrimp and discard lime juice.
In a medium pot over medium high heat, place water and salt. When it comes to a boil add the shrimp and turn off the heat. Let the shrimp poach just until they are cooked through, about 3 to 5 minutes. Remove the shrimp to a plastic bowl and refrigerate.
In a small bowl combine onion, remaining lime juice, ketchup, mayonnaise, pepper,hot sauce and parsley.
Add the shrimp and serve in glass bowls over lettuce. Serve with Saltine crackers and garnish with olive oil and parsley.
This was printed from MyColombianRecipes.com