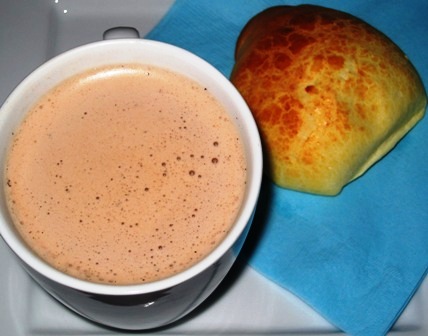 What's not to love? For me this is heaven in a cup. Hot chocolate made in coconut milk is a traditional Colombian recipe and this delicious drink is perfect this time of year!

Ingredients
(4 servings)
2 cups coconut milk
3 cups milk
7 oz sweet chocolate, chopped
½ teaspoon coconut extract
Sugar to taste
Directions
1. Heat the milk in a saucepan on medium heat to just below the simmering point, add the coconut milk & chocolate. When the chocolate is melted, add the sugar and coconut extract.
2. Whisk vigorously or transfer to a blender. Reheat gently and serve immediately.

If you liked this post, you can say thanks by sharing it:
Related Posts