Colombian Pantry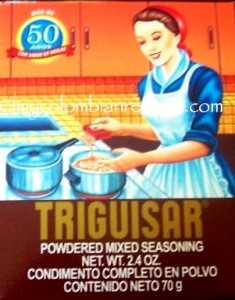 Many ingredients, are common to both Colombian and American cooks. These days, many tropical and exotic fruits and vegetables are available at major supermarkets and have become familiar. However, there are some ingredients typically used in Colombian cooking that may not have become quite so well known.
Homemade Powder Seasoning with Color
How to Make Arequipe or Dulce de Leche in the Oven
How to Make Pulpa de Tamarino (Tamarind Pulp)
Yuca or Cassava

Guava Paste or Bocadillo
Plátano Maduro or Ripe Plantain
Guayaba or Guava

Plátano Verde

Guascas

Papa Criolla or Andean potato
Like this recipe? Please say thanks by sharing it...