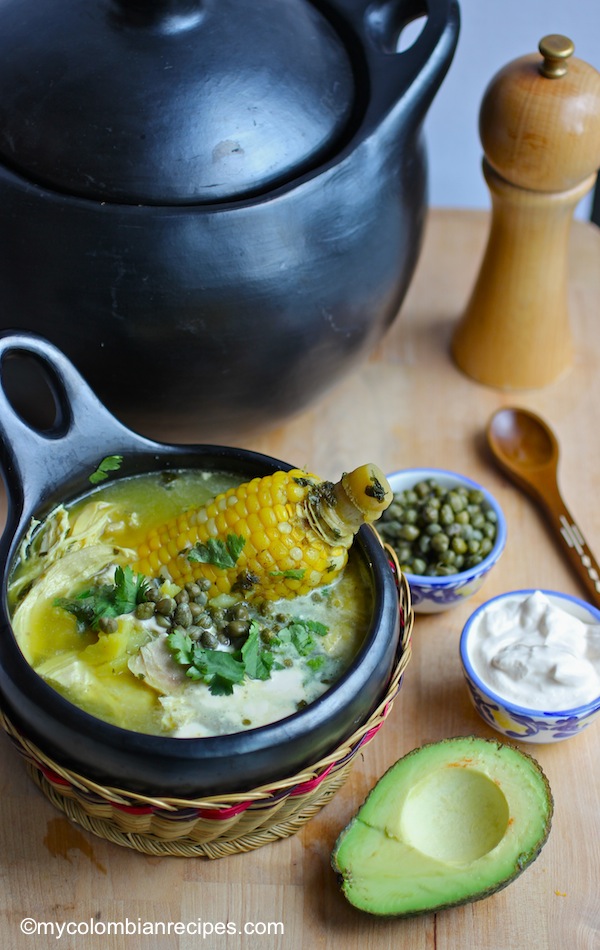 Each region of Colombia has it own specialties and characteristic dishes. For example, in the capital of the country Bogotá; Ajiaco is a very popular dish.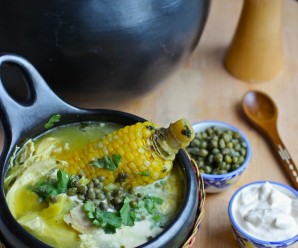 Ajiaco Colombiano (Colombian Chicken and Potato Soup)
Ingredients
3

chicken breast

skin removed

12

cups

water

3

ears fresh corn

cut into 2 pieces

Salt and pepper to taste

2

chicken bouillon cubes

3

scallions

2

garlic cloves

minced

3

tablespoon

chopped cilantro

2

cups

papa criolla

Andean Potato

3

medium white potatoes

peeled and sliced

3

medium red potatoes

peeled and sliced

⅓

cup

guascas

1

cup

heavy cream for serving

1

cup

capers for serving
Instructions
In a large pot, place the chicken, corn, chicken bouillon, cilantro, scallions, garlic, salt and pepper. Add the water and bring to a boil, then reduce heat to medium and cook for about 35 to 40 minutes, until chicken is cooked and tender. Remove the chicken and set aside.

Continue cooking the corn for 30 more minutes. Discard green onion and add red potatoes, white potatoes, and the guacas. Cook for 30 more minutes.

Uncover and add the frozen papa criolla and simmer for 15 to 20 minutes, season with salt and pepper.

Cut the chicken meat into small pieces and return to the pot. Serve the Ajiaco hot with capers and heavy cream on the side.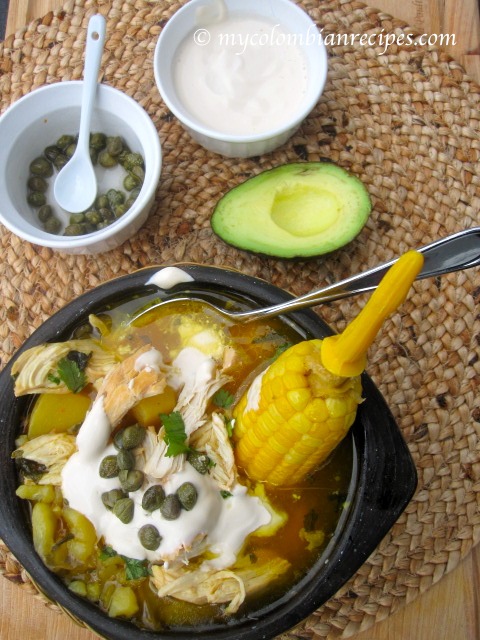 There are different versions of Ajiaco Bogotano , but it's usually made with chicken and three kinds of potatoes, corn and an herb called guascas. This herb gives the soup a wonderful flavor. It is very important to use guascas and papa criolla as they are the key ingredients in this dish. For me, Ajiaco is a feel-good comfort food.
Buen provecho!