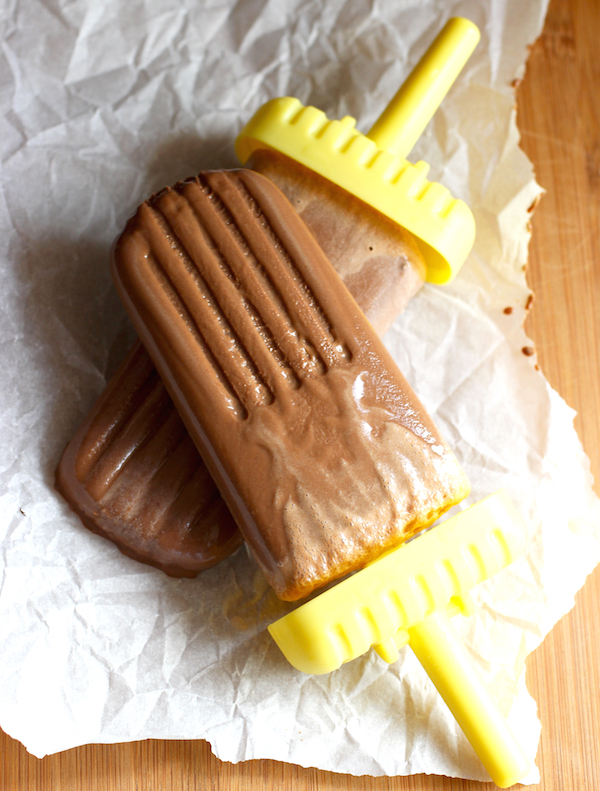 If I had to pick a favorite frozen dessert, it might just be paletas (popsicles). I'm not talking about the frozen super popsicles we all purchase here in the US made from corn syrup and food coloring .Popsicles in Colombia are traditionally made with real tropical fruit! Paletas are sold by vendors called paleteros, who sell the paletas out of a small cart that they push around the city. You can also buy them in neighborhood tiendas (convenience stores) in many varieties and flavors. Colombia being a tropical country, Paletas are very popular and enjoyed year-round.
Coconut popsicles (Paletas de coco) are my all time favorite, but my kids love everything chocolate, so I decided to make my favorite treat with their favorite flavor. To make these creamy and delicious chocolate popsicles, you'll need just 5 ingredients and a quick blitz in the blender! The ingredients and directions are listed below.
To help stay cool the rest of the summer, check out my many other popsicle recipes… salpicón, coconut, passion fruit, pumpkin, dulce de leche, lime, watermelon, berry and mango popsicles.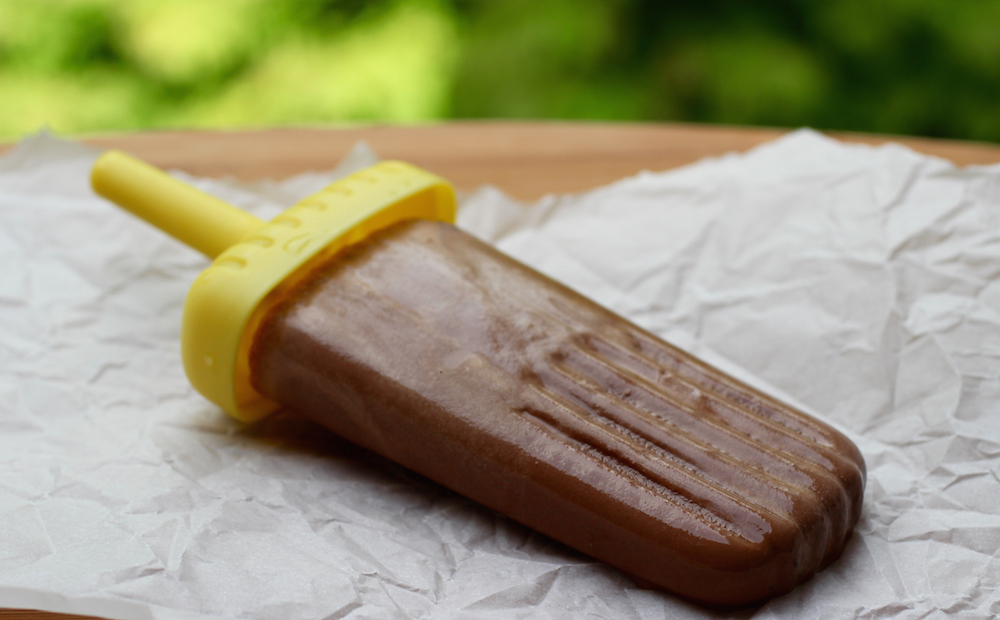 Ingredients
1 1/2 cups whole milk
1 cup heavy cream
1/2 cup sweetened condensed milk
3 tablespoons cocoa powder
1/2 teaspoon vanilla extract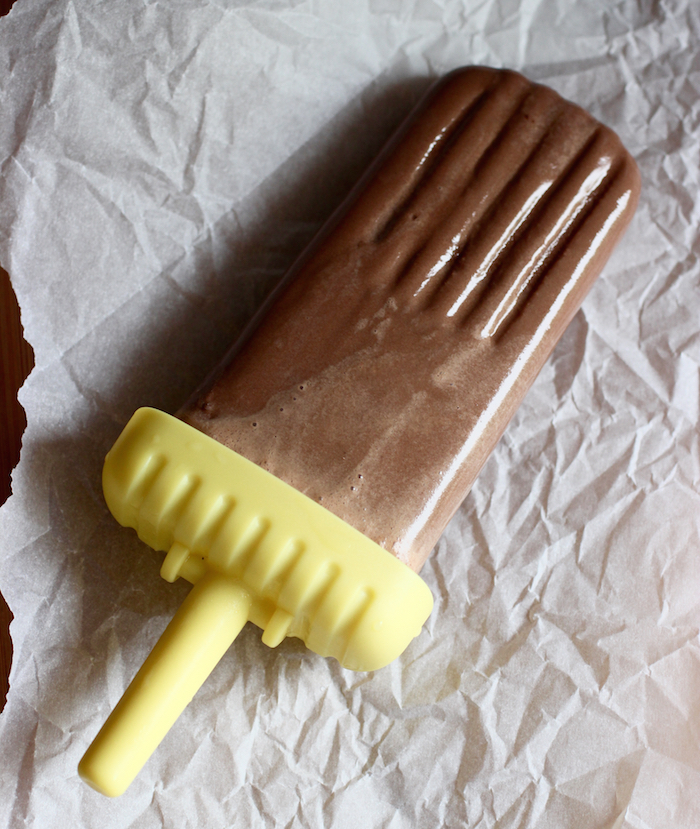 Directions:
Place all the ingredients in the blender and mix until well combined. Divide the mixture into popsicle molds and insert popsicle sticks. Freeze the pops until frozen solid, at least 4 hours.
This was printed from MyColombianRecipes.com