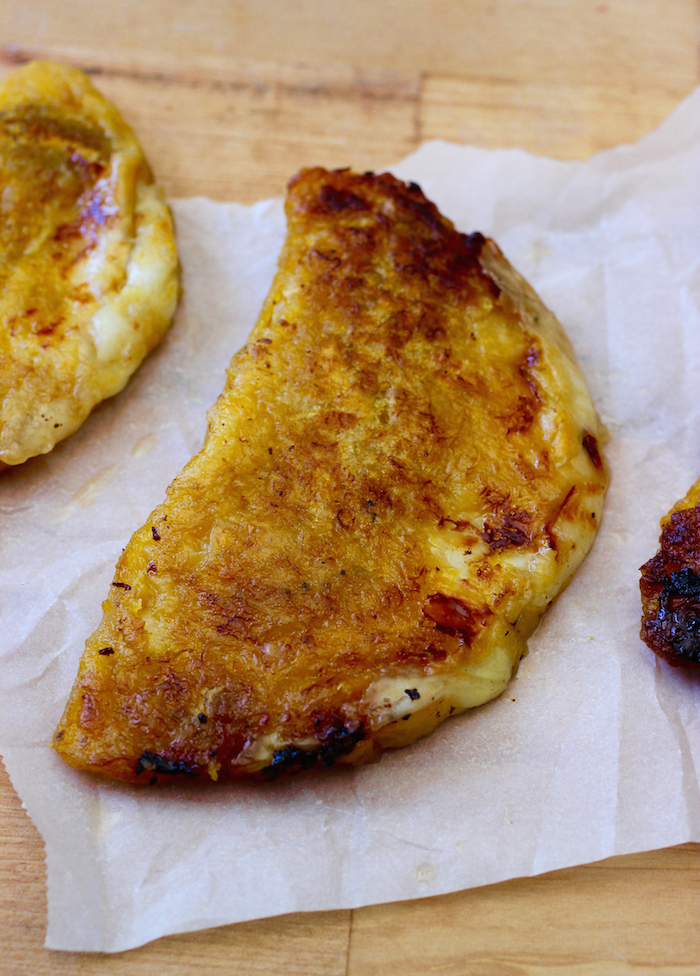 If you've never made Empanadas de Plátano Maduro stuffed with cheese, promise me you'll give them a try sometime soon! For those with a bit of a sweet tooth, these empanadas can be made even more amazing by adding guava paste to the filling. The combination of guava paste and cheese makes everything better in my world 😉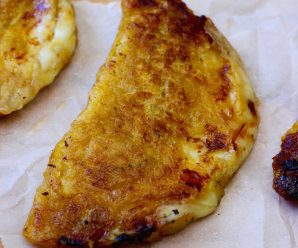 Empanadas de Plátano Maduro (Ripe Plantain Empanadas with Cheese)
Ingredients
4

very ripe plantains

1

egg

2

tablespoons

of butter

at room temperature

3

tablespoons

all-purpose flour

½

teaspoon

vanilla extract

1

tablespoon

sugar

1

cup

mozzarella cheese

grated

Oil spray for cooking
Instructions
Wash and cut the plantains in half. Cook them with the skin on over medium-high heat in a large pot with water, until plantains are cooked and soft, about 10 minutes.

Peel and mash the cooked plantains with a fork or a potato masher until you get a soft mixture. Let it rest for 5 minutes.

Add the egg, butter, flour, vanilla extract and sugar and mix well.

Form the dough into a ball and let rest in a bowl at room temperature for about 20 minutes. Form 12 balls with the plantain dough and press down each ball to make a disc with the palm of your hand. Add cheese in the middle, fold it in half and press to seal with your fingers, or use a fork to help seal the edges, so the cheese is sealed and does not melt out. Spray oil on a baking sheet or cover with wax paper. Preheat the oven to 400F.

Place the empanadas on the baking sheet and bake in the oven for about 15 minutes, then turn the empanadas and cook for about 15 minutes more or until golden. Serve warm.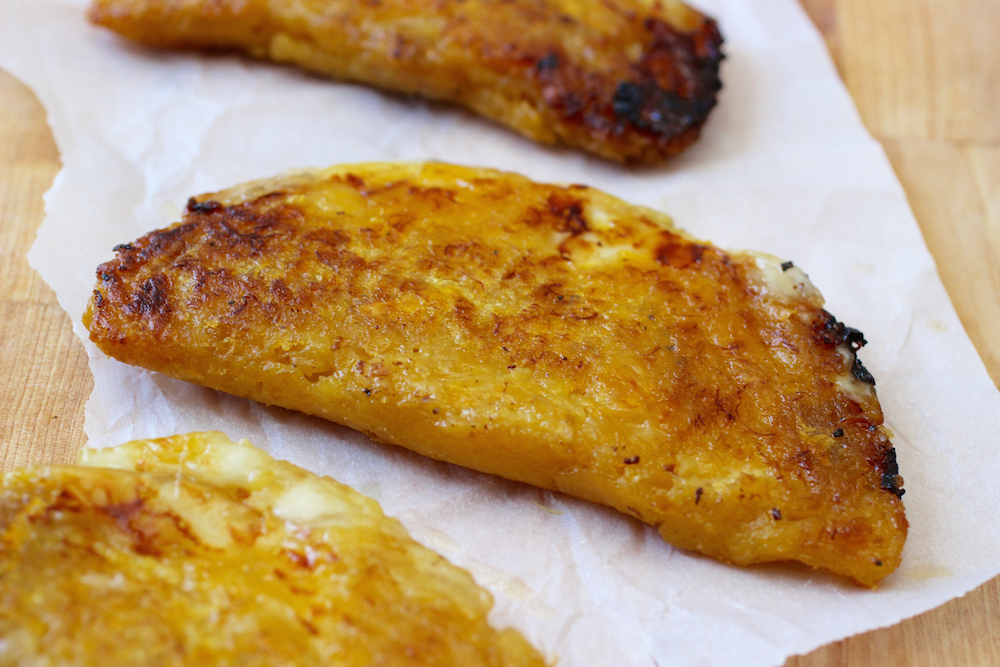 Oh, and for those healthy eaters, myself included as of late, did I mention my empanadas are baked, not fried? Usually Empanadas de Plátano Maduro (Ripe Plantain Empanadas) are fried in vegetable oil, but I baked them and the result was fantastic, without the hassle and health concerns that come from deep frying!
Whether you are having a casual party, friends over to watch a game, or just want a snack for a Netflix binge session, these empanadas are a delicious option!
Buen provecho!