This post is also available in Spanish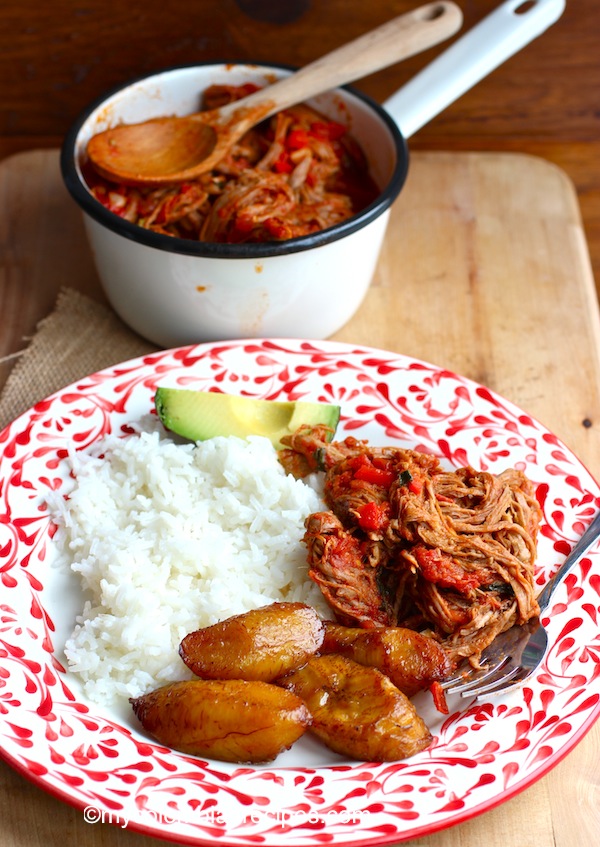 Cooking flank Steak this way is ideal when you want to prepare a dish ahead of time. Carne Desmechada or Ropa Vieja is another popular recipe in Colombia and Latin America. This classic beef dish is very easy, and is great over rice, patacones and arepas. It can also be used as a filling for tacos or empanadas.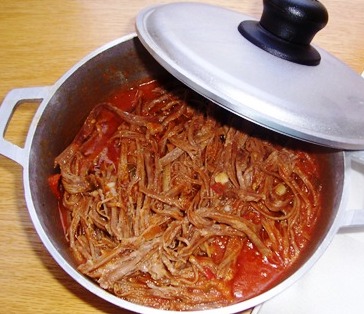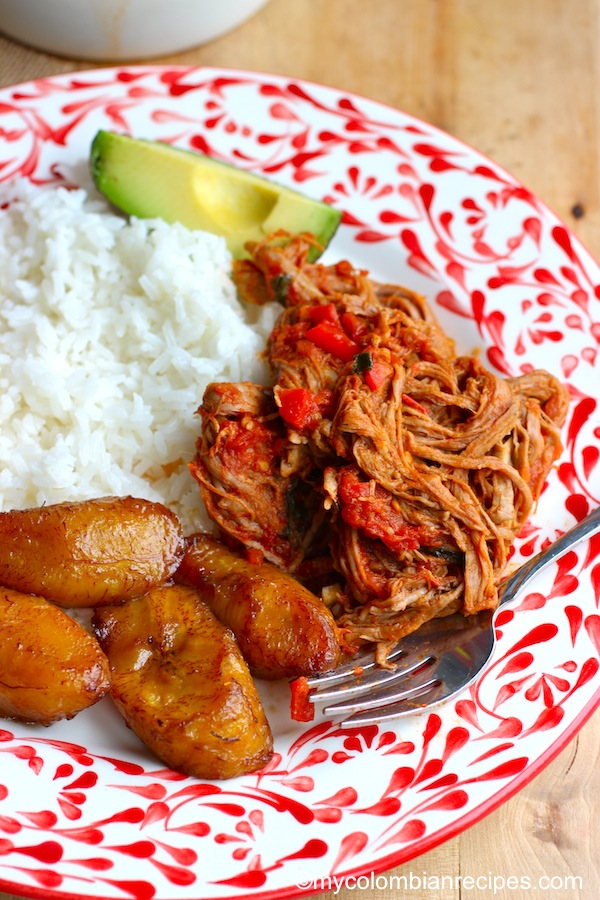 This traditional dish is made with flank steak, onions, garlic, cumin, tomato and tomato paste.
Serve it with patacones,  white rice or arepa. Buen provecho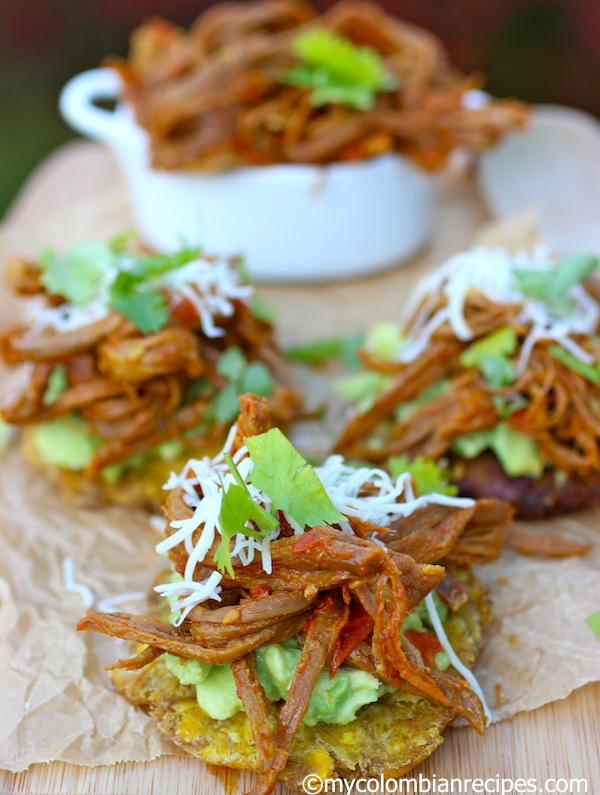 Ingredients
(4 Servings)
2 pounds flank steak
9 cups water
1 teaspoon salt
¼ teaspoon fresh ground pepper
½ cups hogao
1 teaspoon tomato paste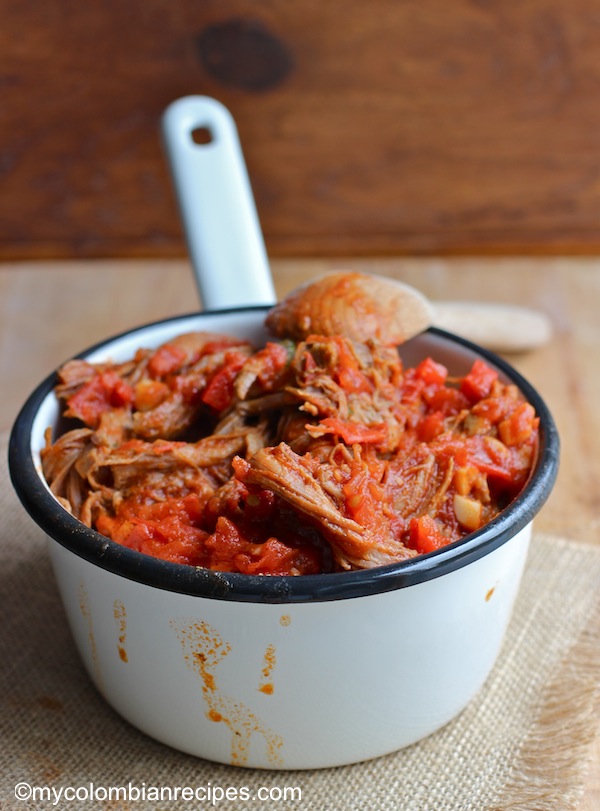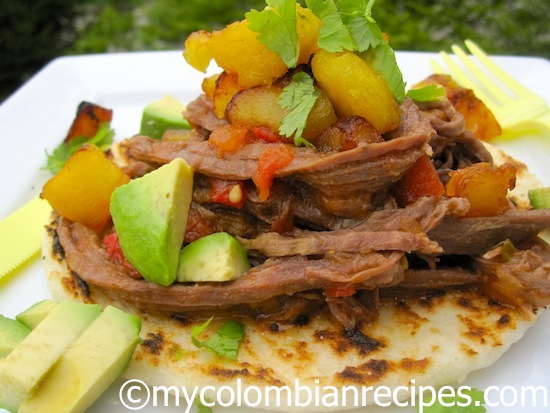 Directions
In a pot, place the flank steak, water, salt and pepper. Cook over medium heat for about 1 hour and 15 minutes or until the meat is cooked.
Measure 1 cup of the liquid used to cook the meat. Set aside.
Remove the beef from the pot, let it cool and shred with a fork or your hands.
In a saucepan, place the shredded beef, hogao, tomato paste and 1 cup of beef liquid. Cook for 6 to 8 minutes, stirring occasionally.
Serve hot over white rice or arepa.

More Latin-Style shredded beef recipes:
Carne Ripiada Dominicana from Aunt Clara's Kitchen
Carne Mechada Venezolana from Mommyhood's Diary
Like this recipe? Please say thanks by sharing it...