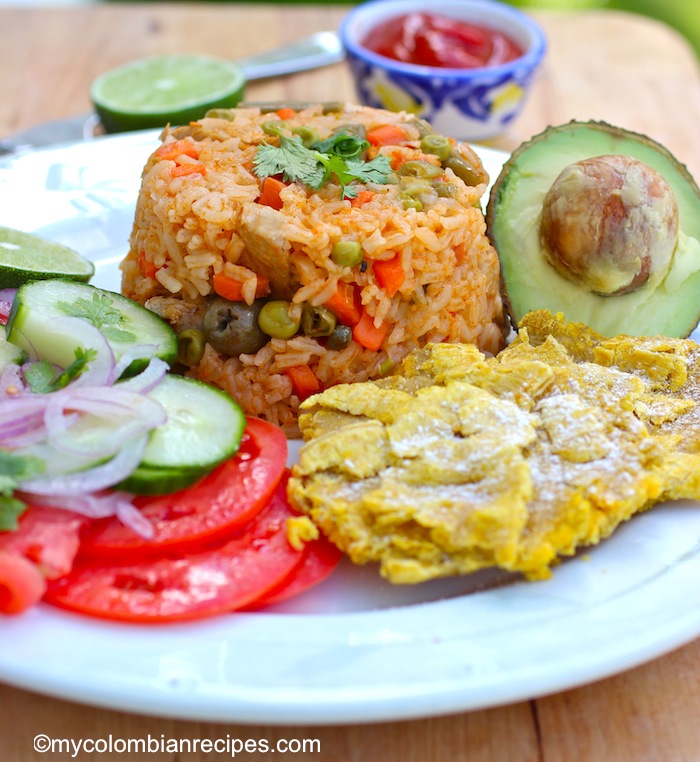 Rice is a staple in Colombian cuisine and such a versatile ingredient. You can make desserts, side dishes, main dishes and even drinks using rice. I love rice and must have it in my pantry at all times, so if I run out, that means it's time to go shopping!
As much as I could eat plain white rice every day, I love all the rice recipes we have in Colombia. Every region of the country has its own signature rice dishes and they are all comforting, full of flavor and delicious.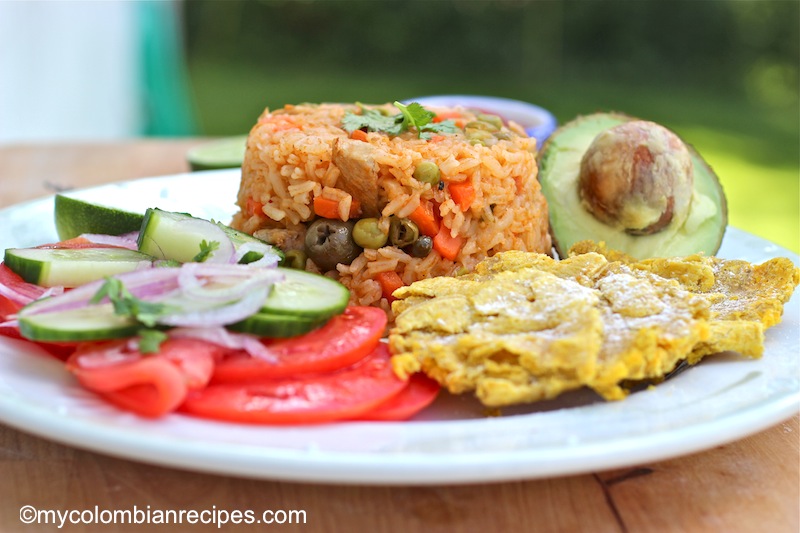 Arroz Apastelado is a specialty of the Caribbean Region of Colombia. It is a wonderful rice dish cooked with pork or chicken, vegetables, capers, olives, herbs and spices. This popular dish is usually served with fried green plantain (patacones) or cassava fries (yuca frita), avocado and a fresh salad on the side.
Every cook on the Caribbean coast has a different recipe for Arroz Apastelado. Some cooks add chicken and pork to their rice, while others use either chicken or pork. I had this dish in a restaurant in the beautiful city of Cartagena, where it was made with only pork, just like the recipe I am sharing with you today.
Buen provecho!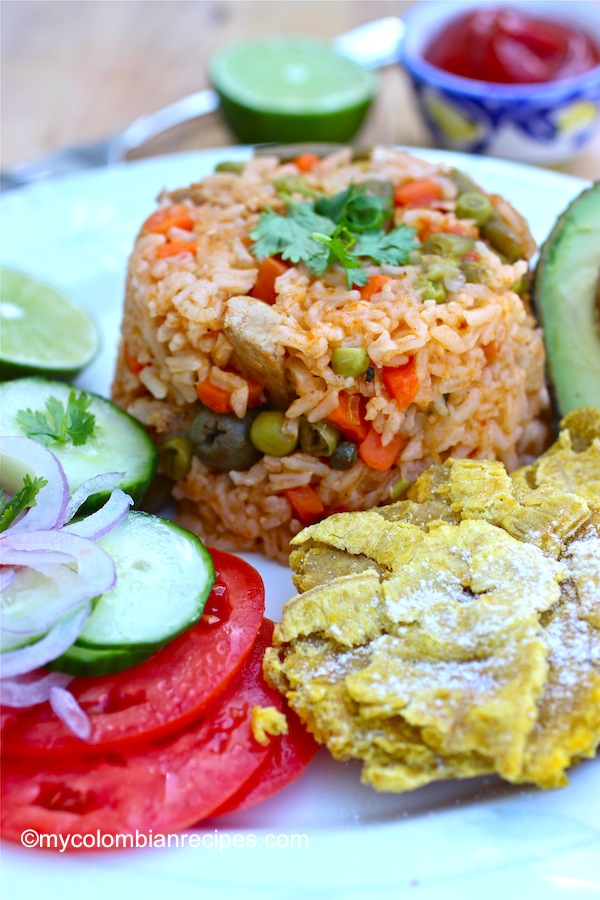 Ingredients:
(4 to 6 servings)
1 pound pork ribs, cut into small pieces
1 pound pork meat, cut into small pieces
1/2 cup of aliños sauce (see recipe here)
1 tablespoon vegetable or canola oil
1 small red onion, finely chopped
1/2 cup white onion finely chopped
1 tomato, peeled and chopped
5 garlic cloves, minced
1/2 teaspoon ground achiote
2 cups of white rice
4 1/2 cups of water
1 tablespoon tomato paste
1/2 tablespoon white vinegar
1/2 cup of green beans, cut into pieces
1/2 cup of diced carrots
1/2 cup of peas
1/4 cup of green olives
1 tablespoon of capers
1/4 teaspoon ground cumin
Salt and black pepper to taste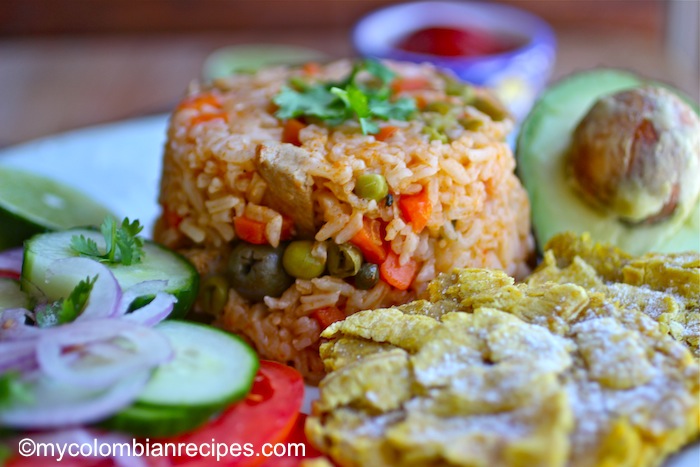 Directions
Palce the pork with the aliños sauce, black pepper and salt in a bowl. Marinade for two to three hours or overnight.
Place the oil in a medium pot and add the red onions, white onion, tomato, garlic and ground achiote. Cook over medium heat for about 7 minutes or until the vegetables are soft.
Add the pork and sauté over high heat for about 6 minutes. Add the rice, water, tomato paste, vinegar and salt to taste.
Bring to a boil and once the rice is boiling add the green beans carrots, peas, olives, capers and ground cumin. Stir well and then reduce the heat to low. Cover and simmer for about 20 to 25 minutes or until the rice is cooked.
The rice should be moist. Serve with fried green plantains or yuca fries, and a salad with avocado.
This was printed from MyColombianRecipes.com