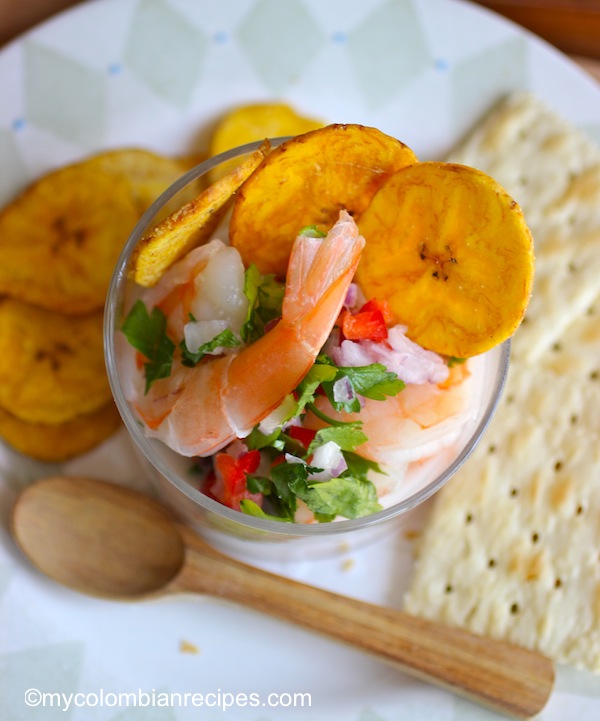 This Ceviche de Camarón con Coco is a popular dish from the  Pacific region of Colombia. Colombia borders both the Pacific and the Atlantic oceans, so fresh fish and seafood are found in abundance in such regions.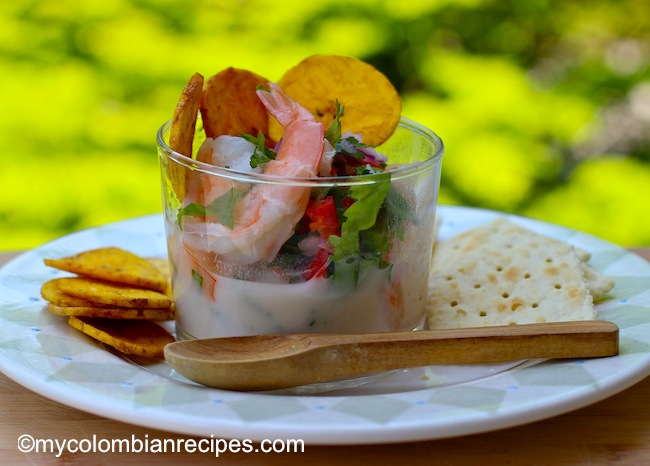 We have different variations of ceviche in Colombia and Latin America. Traditionally, ceviche involves raw fish cooked in a mixture of fresh lime juice, then mixed with onions, cilantro and peppers. Some variations of Colombian ceviches are: Ceviche de Pulpo (Octopus Ceviche), Ceviche de Camarones (Shrimp Ceviche), Ceviche de Pescado (Fish Ceviche) and this Ceviche de Camarón con Coco (Coconut Shrimp Ceviche). These Colombian-style ceviches are usually served with saltine crackers, plátanitos (plantain chips) or patacones (fried green plantain).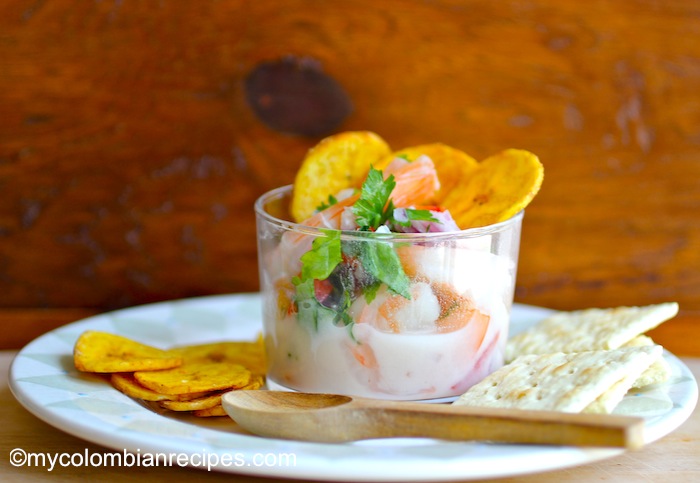 This Ceviche de Camarón con Coco is made by combining shrimp, red onions, scallions, red pepper, lime juice and coconut milk, a wonderful combination of flavors and textures. Eating this flavorful and cooling coconut shrimp ceviche, I imagine myself lounging on a breezy beach by the ocean in Colombia. While this ceviche is perfect on a warm day, I enjoy it at any time of the year.
Buen provecho!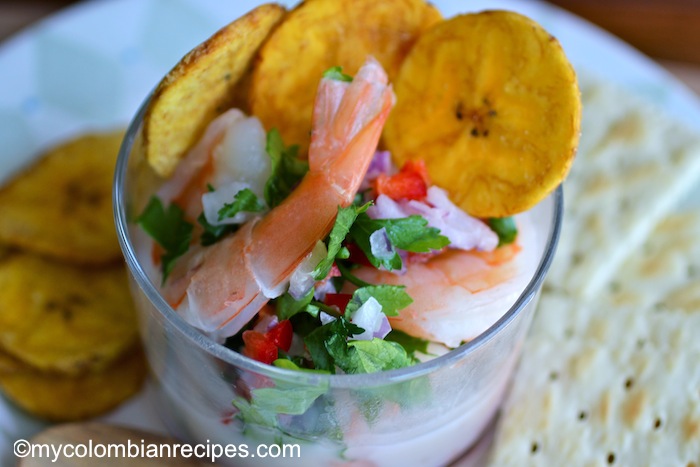 Ingredients
(4 to 6 servings)
1 pound of cooked shrimp
1/2 red onion, finely chopped
2 tablespoons scallions, chopped
1/3 of cup red bell pepper, finely chopped
1/4 cup of fresh lime juice
1/2 cup of thick coconut milk
1/2 of fresh cilantro finely chopped
Salt and pepper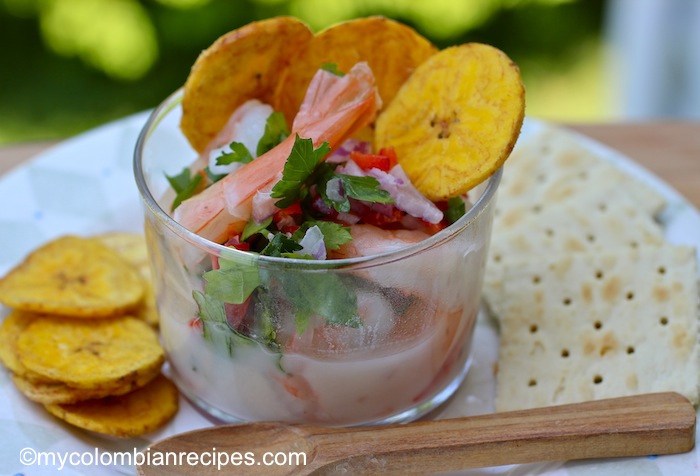 Directions
Soak the red onion in water for about 8 minutes, rinse well and drain.
In a large bowl mix all the ingredients and let it sit in the fridge for about 30 minutes.
Serve cold with plantain chips, patacones or saltine crackers on the side.
This was printed from MyColombianRecipes.com