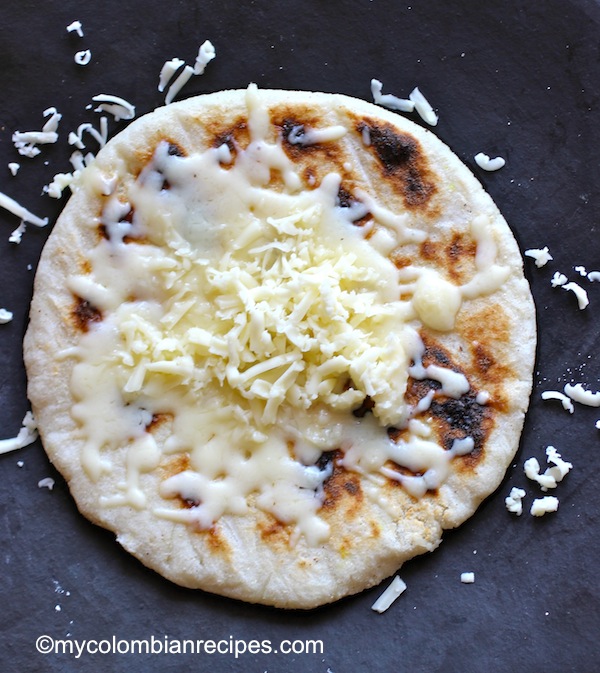 Arepa is a typical Colombian dish from the region Antioquia, my home state. We serve Arepas warm for breakfast, spread with butter and cheese on top, with a good cup of Colombian hot chocolate. These Arepas are an essential part of the Colombian daily diet.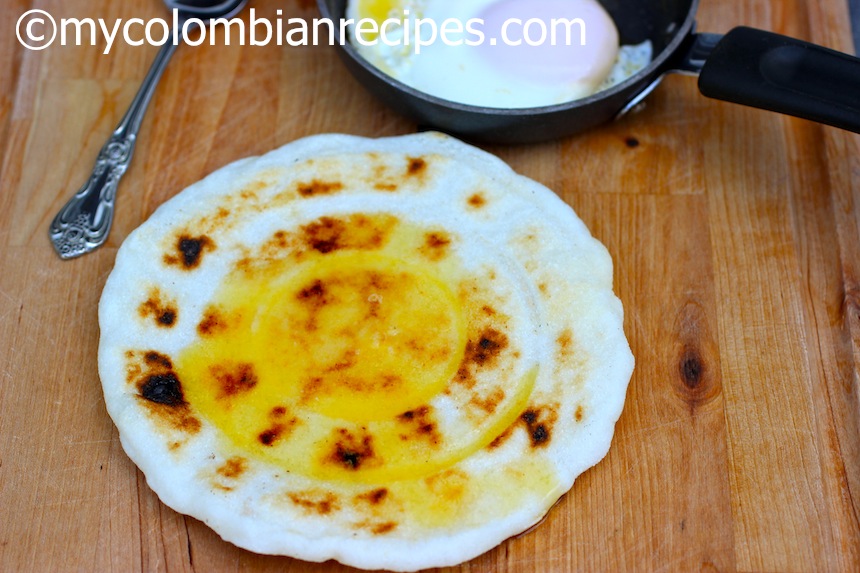 You can serve Arepas as a main course or appetizer with any topping you like.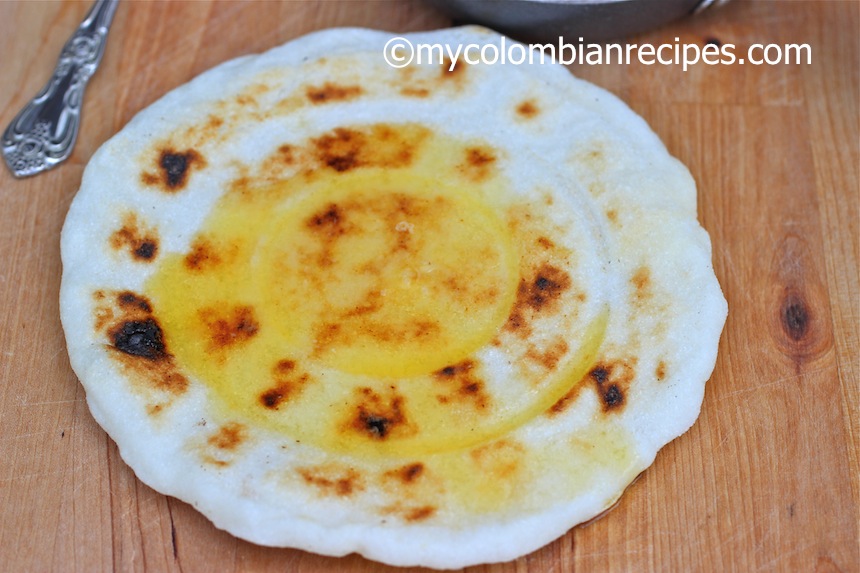 Ingredients
(4 Arepas)
1 cup warm water
1/3 cup white or mozzarella cheese, grated
2 tbsp butter
Pinch salt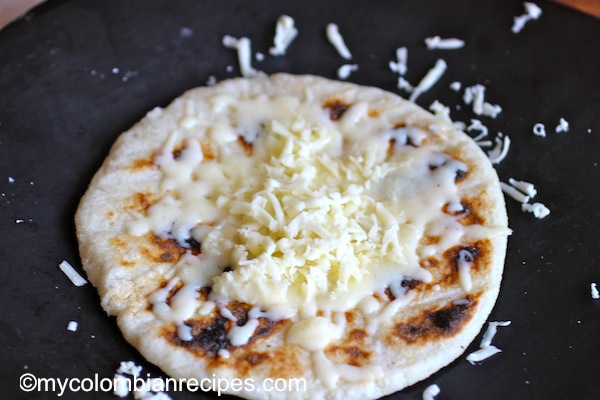 Directions
Combine the cornmeal, warm water, cheese, 1 tbsp butter and salt, mixing thoroughly. Let mixture stand for five minutes.
Knead with your hands for about 3 minutes moistening your hands with water as you work.
Form 4 small balls with the dough. Place each ball between 2 plastic bags and with a flat pot cover flatten to ¼ inch.
Add the butter to a nonstick pan over medium heat. Place the arepas in the pan, and cook about 3 minutes on each side, until a crust forms or they are golden brown.
This was printed from MyColombianRecipes.com