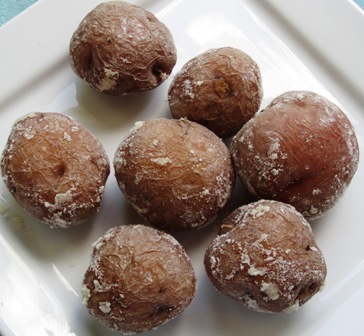 Papa Salada is a traditional Colombian side dish and is a typical accompaniment to our asados or grilled meats. In my opinion, the best papas saladas are found in Medellin at a chain restaurant called Kokoriko, where their specialty is roasted chicken.
Buen provecho!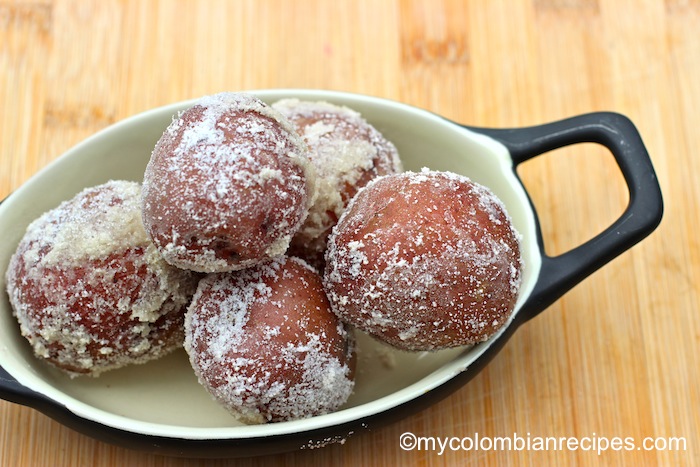 Ingredients
12 small red potatoes, washed and un-peeled
2 ½ cups water
2 tablespoons salt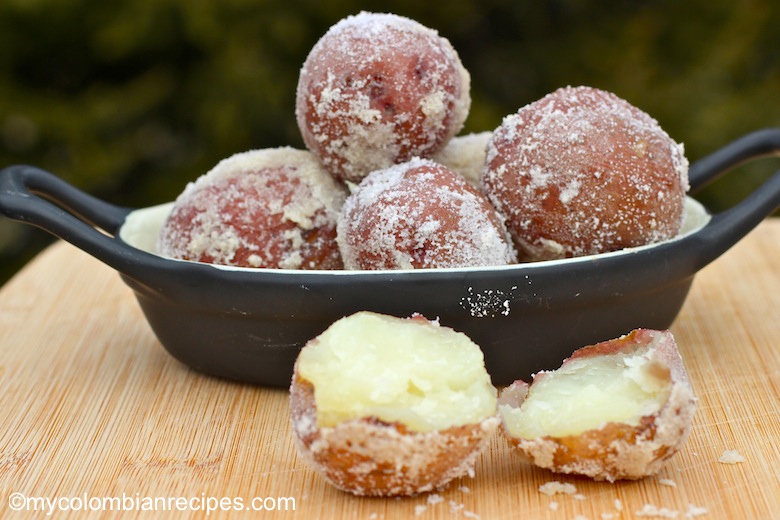 Directions
In a medium pot, place the potatoes and water.
Turn the heat to medium and add the salt.
Cover the pot and cook for about 40 minutes or until all the water has evaporated. Swirl the pot to cover all the potatoes with the salt.
This was printed from MyColombianRecipes.com