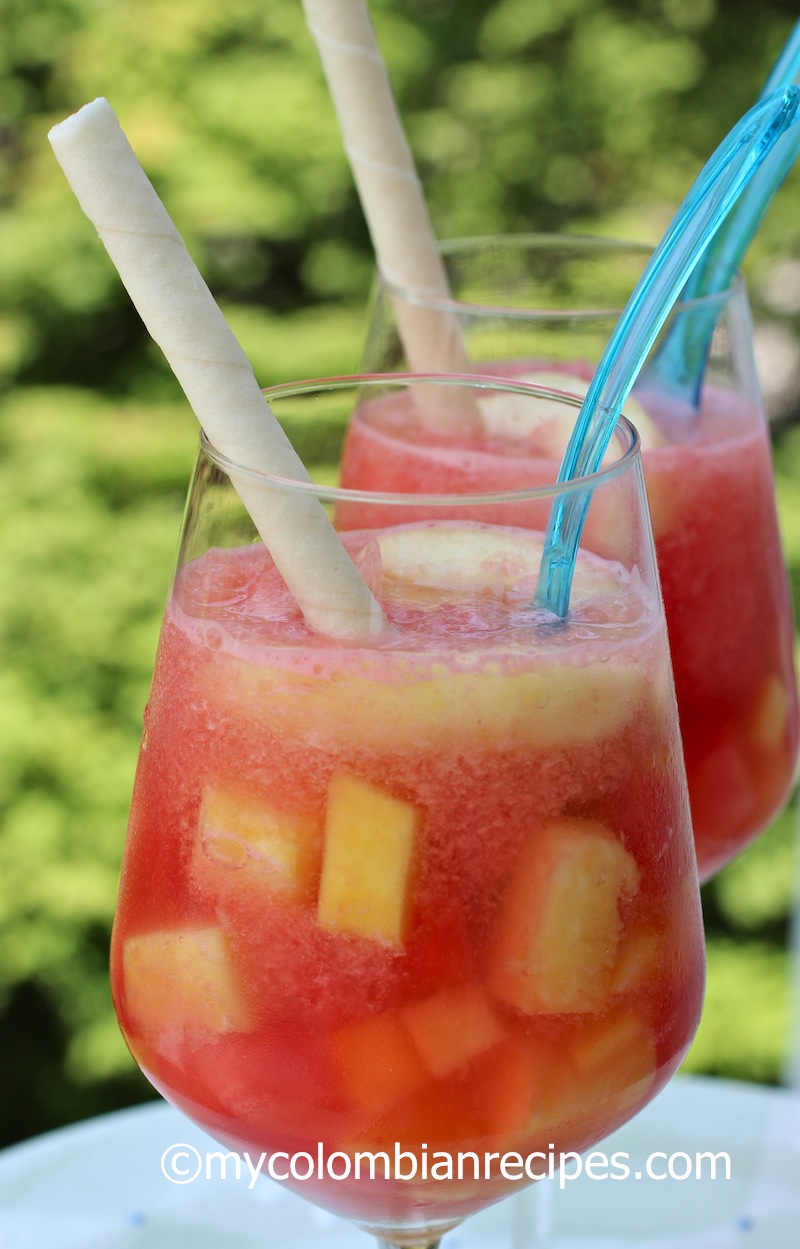 This version of Salpicón de Frutas, adapted from the traditional one made with "Colombiana" a Colombian sparkling soda, uses fresh watermelon juice.
This simple and delicious fruit cocktail is the perfect dessert in a summer day.

INGREDIENTS
(6-8 SERVINGS)
6 cups assorted fresh fruit, such as pineapple, papaya, watermelon, mango, apple, banana, and seedless red grapes, cut into bite size pieces.
4 cups watermelon or strawberry fresh juice.
Vanilla ice cream (optional)
DIRECTIONS
1. Place cut fruit in a large bowl, pour juice over fruit and stir.
2. To serve, spoon fruit cocktail into tall glasses and top with vanilla ice cream.

If you liked this post, you can say thanks by sharing it:
Related Posts