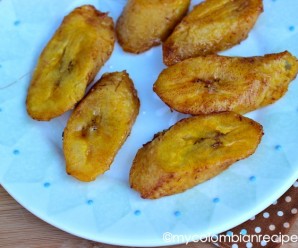 Tajadas de Plátano (Fried Ripe Plantain)
Instructions
Peel the plantains and cut diagonal into about ½ inch thick slices.

In a large pan, heat the oil over medium-high heat. Add the plantain slices to the pan, keep in a single layer, and cook about 2 minutes on each side.

Remove the plantains with a slotted spoon and transfer to a plate lined with paper towels. Serve warm.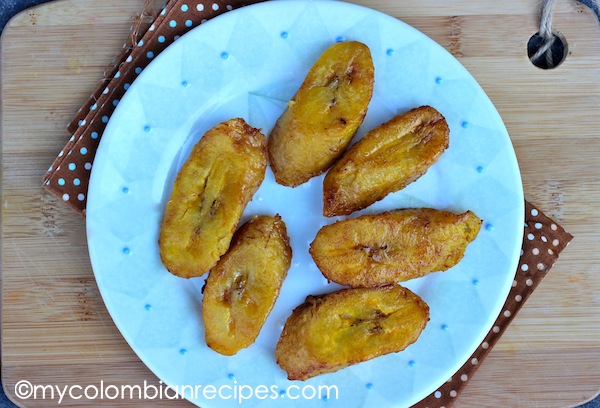 Tajadas de Plátano maduro are one of the most popular side dishes in Colombia. If you follow this blog you may have noticed that Colombians eat plantains prepared in every form imaginable and this way is delicious and simple to make.