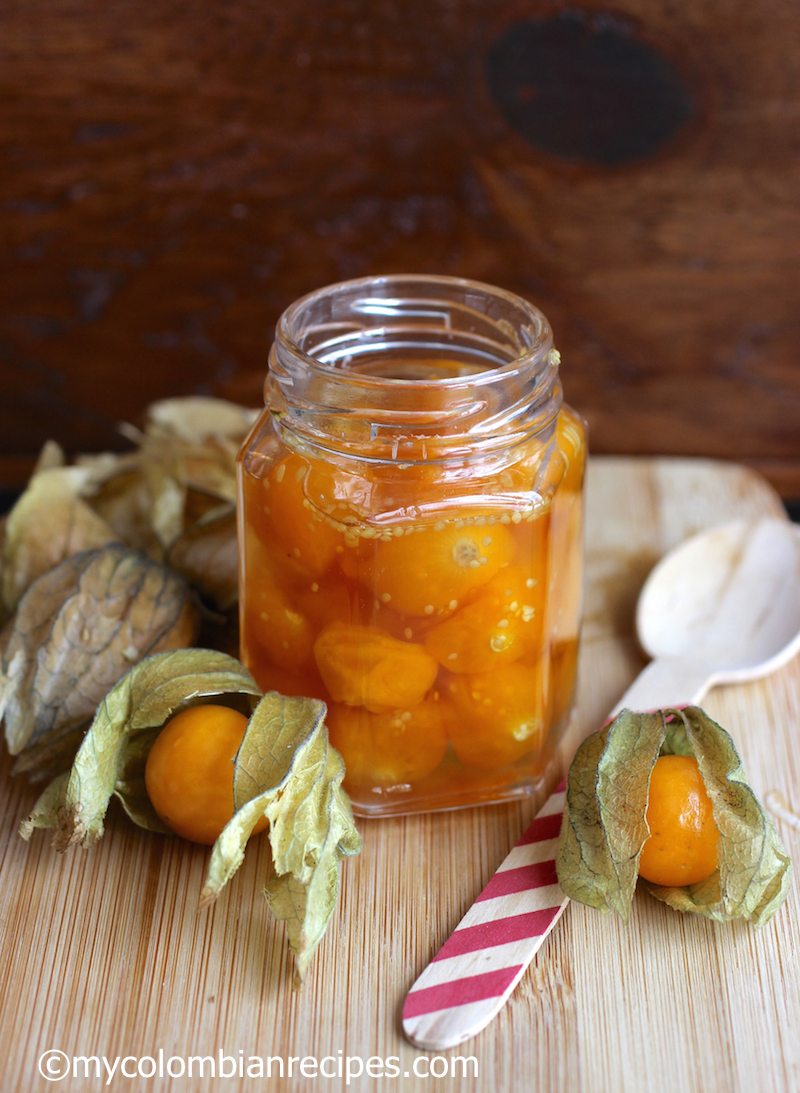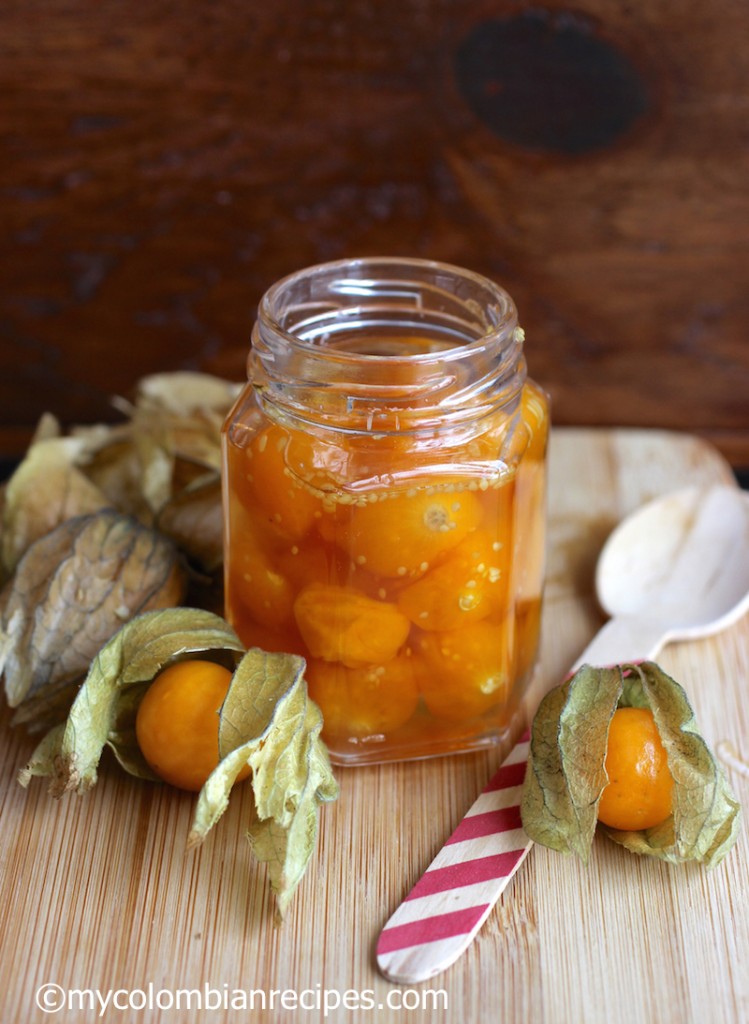 Uchuva or yellow gooseberry is a typical Colombian fruit. It is small, round and a little tart and is used in sauces, desserts and salads. When my grandmother made dulce de uchuvas, she served it with fresh white cheese, similar to the farmer's cheese in United States. I love to eat it with vanilla ice cream.
Buen provecho!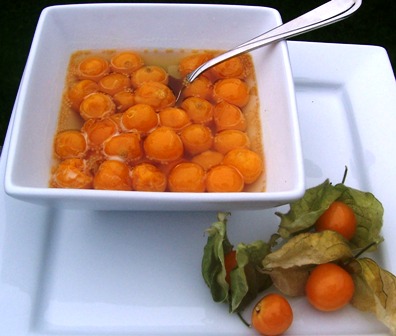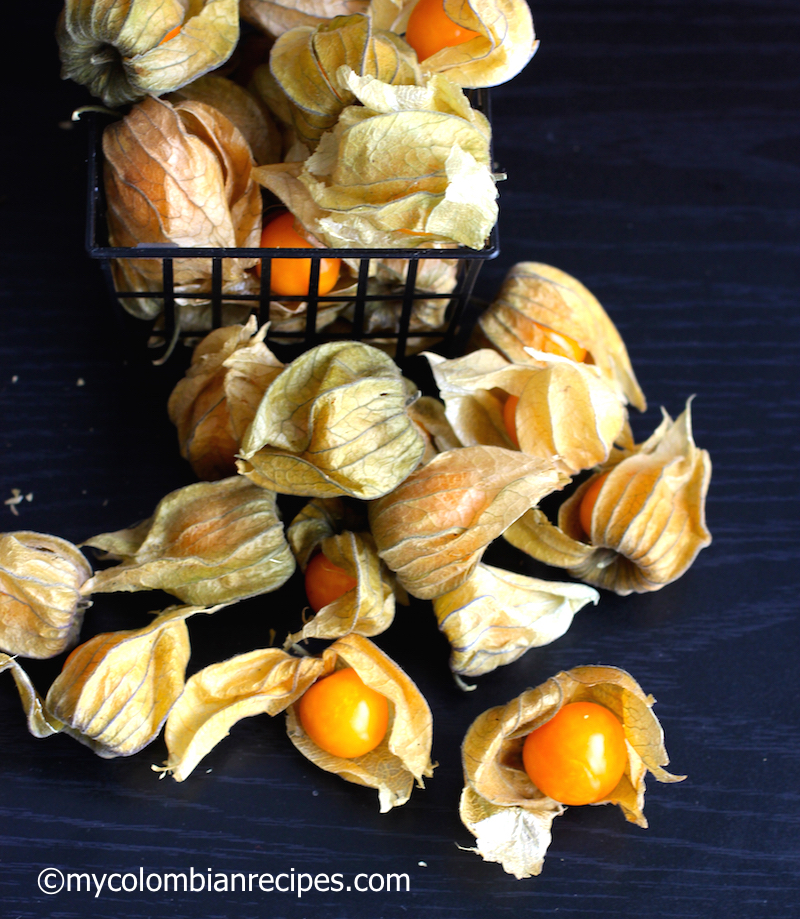 Ingredients
1 cup yellow gooseberries or uchuvas washed
1/3 cup water
¼ cup sugar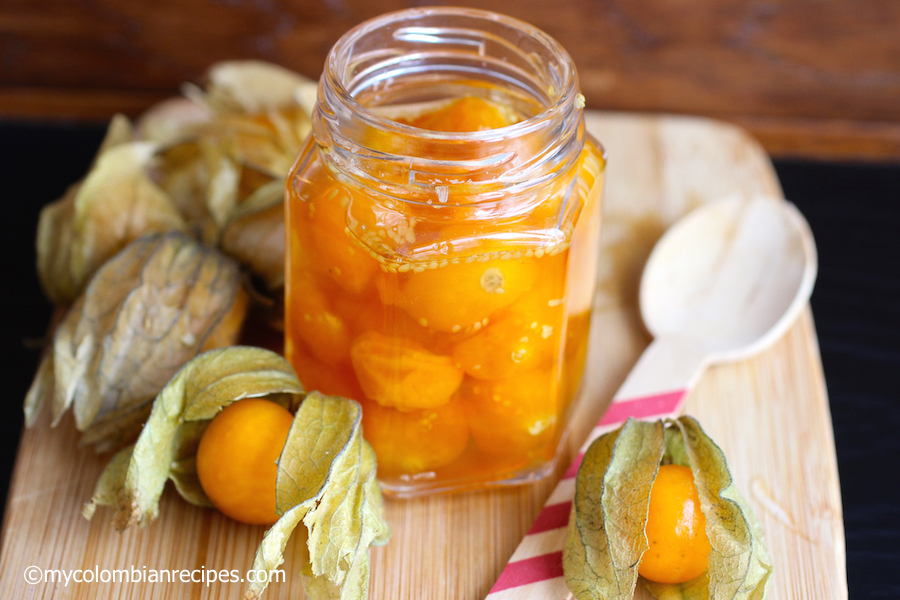 Directions
In a small pot over medium high heat, add the water and sugar and bring to a boil.
Reduce the heat to medium low, add the uchuvas and cook about 20 minutes. Remove from the heat transfer to a glass container and refrigerate.
This was printed from MyColombianRecipes.com