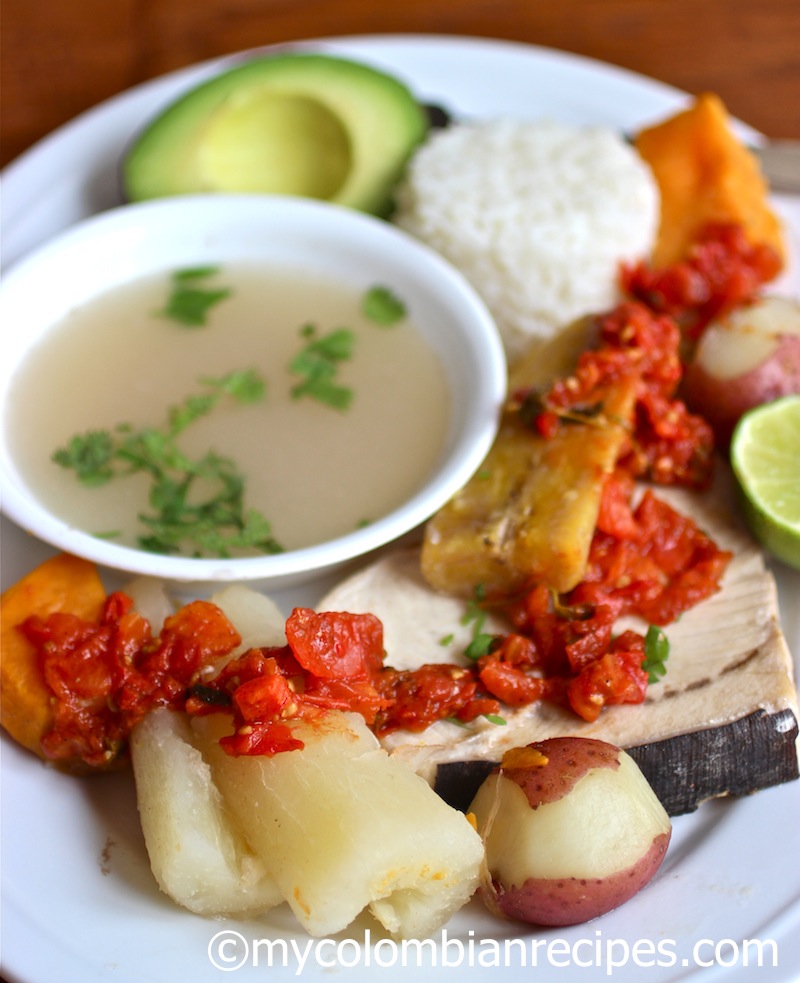 Today I am sharing my Viudo de Pescado recipe with you. This dish is very popular in the Tolima department of Colombia. The word "Viudo" literally traslates in English as "widower." I am not sure from where this interesting name came, but if anyone knows, please leave a comment telling the story to us all.
In Colombia Viudo de Pescado is traditionally made with two kinds of fish, bocachico or capaz. Unfortunately, here in the United States, I can't find those types of fish, so this time I used swordfish. I really like swordfish, the meat is firm and is perfect for this recipe. If you don't like swordfish, just replace it with any firm white fish.
This is a one-pot dish, but at serving time, the broth is served in a bowl, and the vegetables and fish are served on a large plate drizzled with hogao, with white rice and avocado on the side.
Buen provecho!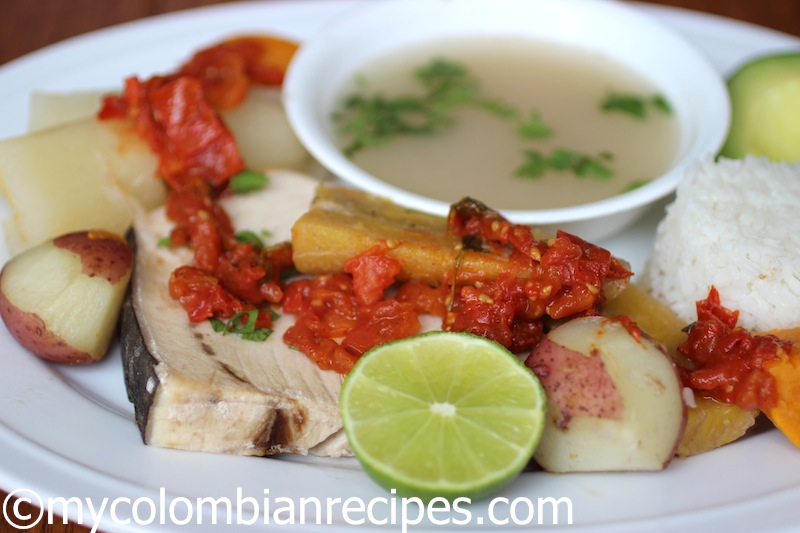 Ingredients
(4 to 6 servings)
10 cups of water
1/2 white onion cut into big pieces
2 whole garlic cloves
2 scallions
1/2 teaspoon ground cumin
2 green plantains, peeled and cut into big pieces
1 pound of yuca, peeled and cut into pieces
6 small potatoes, peeled
1/2 pound of pumpkin, peeled and cut into pieces
2 pounds of fish (swordfish or catfish) cut into pieces
Salt and pepper to taste
1 cup of hogao (Colombian tomato sauce)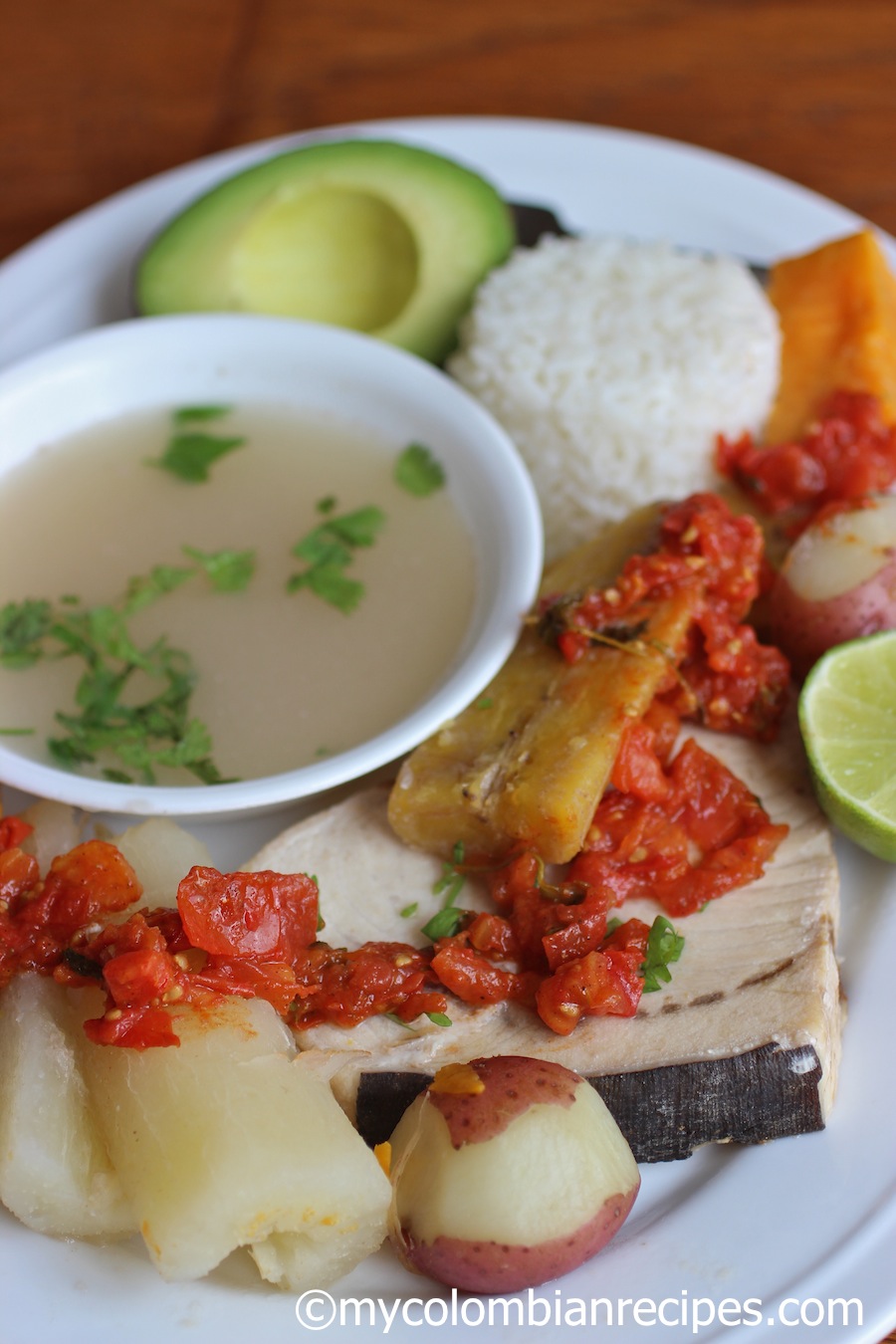 Directions
In a large pot place the water with the onions, garlic cloves, scallions, cumin, salt, pepper and the plantains. Cook over medium heat for about 5 minutes.
Reduce the heat to medium-low. Add the potatoes, yuca and pumpkin, and cook for about 10 minutes more.
Add the fish and cook for about 10 to 15 minutes more or until the vegetables are tender and the fish is cooked. Place all the vegetables and fish on individual plates except the broth, dividing the fish, and vegetables evenly.
Then top with hogao and serve with white rice and avocado on the side. Taste and adjust the seasoning. Serve the broth in small bowls and garnish with fresh cilantro.
This was printed from MyColombianRecipes.com