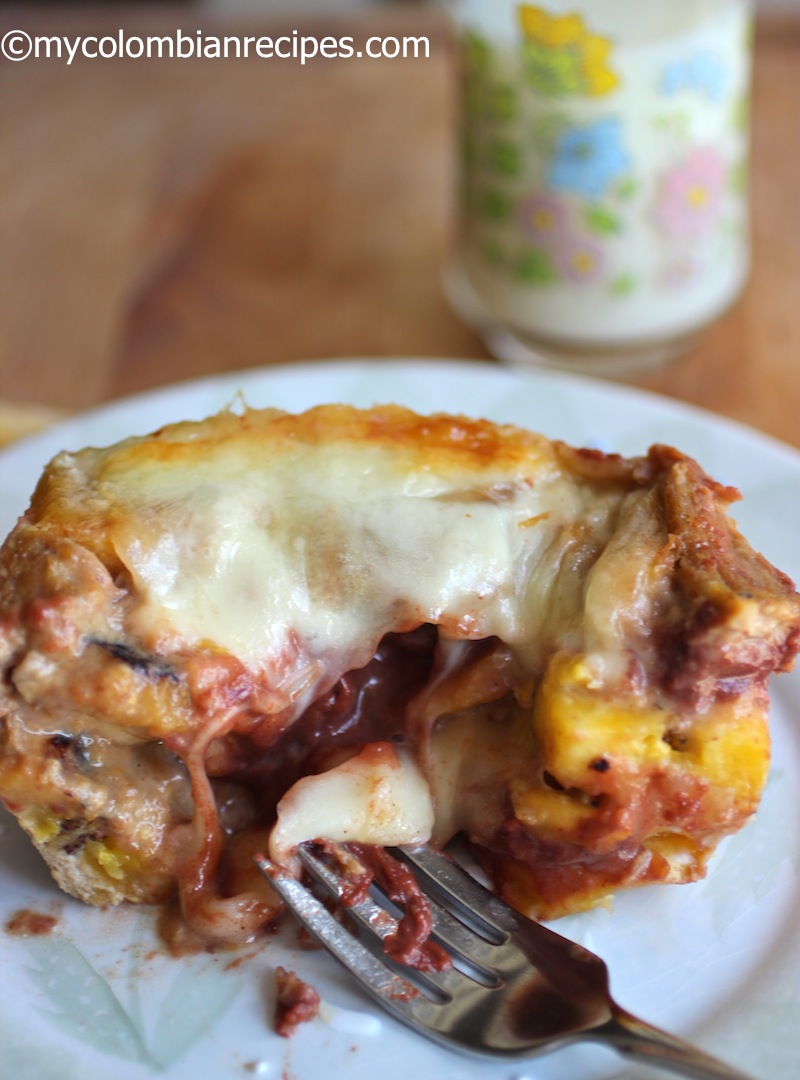 Colombians love plátanos and bocadillo or plantains and guava paste in English. We mix these ingredients to make a customary Colombian dish called Torta de Plátano. This dish requires the use of very ripe plantains, heavily spotted. This plantain cake is tradionally served as a side dish, however the sweetness of the guava paste make this recipe a great dessert. When I was living in Colombia I used to make this cake with fresh cheese called Queso Fresco. This cheese is very common in most of South America. You can find it in Latin American food markets.
INGREDIENTS
(8- 10 servings)
4 large very ripe plantains
1 ½ cups vegetable oil for frying
3 beaten eggs
¼ teaspoon ground cinnamon
½ cup milk
1 teaspoon sugar
2 cups guava paste
2 cups mozzarella cheese, cubed
½ cup mozzarella cheese, grated for topping
DIRECTIONS
1. Peel the plantains and cut them into thin strips about ¼" in thickness. Preheat the oven to 350° f.
2. In a deep skillet, add vegetable oil. Heat oil over medium-high heat. Add the plantain slices and fry for approximately 2 minutes, stirring and turning occasionally.
3. Remove the plantains using a slotted spoon and transfer them to a plate lined with paper towels to absorb excess oil and set aside.
4. In a medium bowl, combine milk, beaten eggs, sugar, cinnamon, guava paste, cheese cubes and fried plantain. Mix well.
5. Pour mixture into a greased baking pan, sprinkle grated cheese on top and bake for 30 minutes.

If you liked this post, you can say thanks by sharing it:
Related Posts